A Dream Come True
by MANPREET KAUR SINGH
Meet Japji Kaur Khaira (the Punjabi beauty from Down Under), who is set to make her cinematic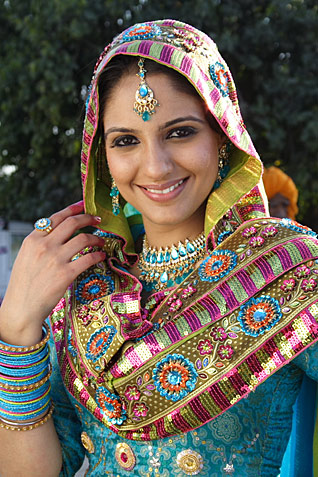 debut on screens around the world.
Starring opposite Punjabi singer, actor and superstar Harbhajan Singh Mann, Japji plays the lead female role in just-released Punjabi film Mitti Wajaan Maardi ("The Soil Beckons You"), made by respected filmmaker Manmohan Singh.
Perhaps it would be perfectly natural for her to pinch herself once in a while, to make sure she is actually awake and not just dreaming.
How could an ordinary Punjabi teenager from Australia become a film star in India in such a short span of time?
But life for this enthusiastic, 5-feet-6-inch tall, Applied Science university student from Sydney, Australia has been nothing short of extraordinary in the past few months. She was crowned Miss Punjaban Australia around this time last year and represented Australian Punjabans at the Miss World Punjaban pageant held in Ludhiana, Punjab, late last year.
Wowing everyone at the contest, she won the title, becoming the first non-Indian Punjaban to earn the Miss World title, something she had dreamt of since she was fourteen years of age! Within a month, while celebrating her twentieth birthday in January this year, she received a call from the producer-director Manmohan Singh, offering her the lead role in his upcoming film.
"I couldn't believe it", says Japji, who was excited at the great opportunity, but also a little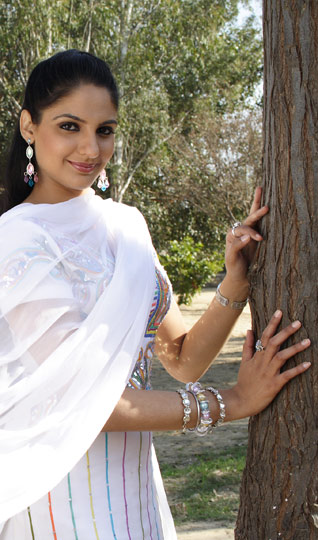 apprehensive, since the film industry was unknown territory for her. "But I don't have enough words to appreciate everyone involved with this film. They all made me feel so comfortable, guided me when necessary and just supported me so well, I never felt out of place".
Describing how it felt working with a celebrity like Harbhajan Mann, she says, "Oh, he was just fabulous. I was a little daunted at first, knowing that I was doing a role opposite him, but he was amazing. He's such a family-oriented person".
Talking about the movie itself, Japji said, "It has a story line I could relate to instantly. Its about Sikhs and Punjabis living in the diaspora, it deals with all the problems they face, and believe me, all the things depicted in the movie really do happen. So, I think, I could slip into the role quite easily. But what I really like about the movie is the way it showcases Punjabi culture, something that's really close to my heart".
Over the last year or so, Japji has proven herself to be the quintessential Punjabi muttiar (damsel), who is completely modern in her outlook, but also extremely proud of her culture and heritage. At all the pageants she's been to, she has emphasized the need for upholding tradition, and in fact even learnt to play the dhol for the Miss World Punjaban talent round, something no one expected a young Australian teenager to "drum up" on stage!
So, is it just good fortune that this youngster is now in the limelight, or something else?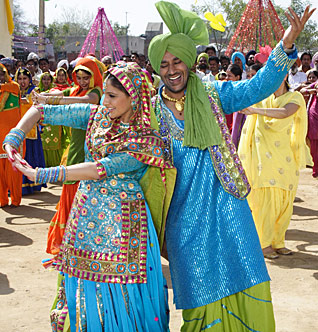 "Well, I have been extremely fortunate, there is no denying that", says Japji. "But I think it's what you do after you're offered a good opportunity, that makes all the difference. I could have taken it really easy, since I had a lucky break, but I didn't. Over the last few months, I have worked really hard and learnt so much; it's been a life-changing experience for me".
So what's next for Japji? "Well", she says," I'll just wait and see what happens. Life has been unbelievably kind to me, so let's see what it offers next".
Is Bollywood a possibility? "Well, quite a few people have asked me that, but I really don't know. We'll wait and see", she says in her typically level-headed manner.
And what is her advice to all the other young Punjabans around the world?
Japji replies almost instantly: "Don't be afraid to dream. Once you know what you want to achieve in life, pursue it ... just follow your dreams. I can assure you, if you believe in your dreams, they do come true - I am living proof of it!"