MUNGU COMRADE
Reading of the play in Punjabi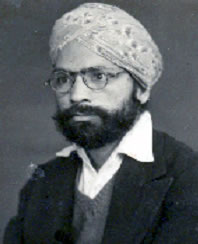 A well known Indian playwright Dr Atamjit Singh who has written many plays /dramas which have been performed in several cities of India and Canada as well as winning several awards for his achievements, is presenting a reading of his latest play MUNGU COMRADE.
The play celebrates the life and struggle of Makhan Singh, one of Kenya's great unsung heroes The play is ideologically progressive, analytical and interprets the history and freedom movement in Kenya especially the role of Makhan Singh. He was a fighter, every inch a fighter, a nationalist who was the father of trade union movement in Kenya and spent 12 years in prison fighting for workers rights. This quiet, unassuming man and a totally untainted idealist had a will of steel and a mission to fight for social justice for all working class Kenyans irrespective of color, tribe, race, creed or religion. Come and find out more about the life of this totally selfless, un-materialistic person as well as the history of trade union and freedom movements in Kenya which has been creatively depicted in MUNGU COMRADE by Dr Atamjit Singh.

Date: Tuesday 8 April 2008
Time: 7.00 — 10.00 pm
Venue: Hounslow Multicultural Centre
49-53 Derby Road
Hounslow
TW3 3UQ

Admission is free but places are limited. Please register by contacting:
Mr. A S Jabbal: e-mail: aj@iabbalandco.com ; Tel: 0795 840 8135