Dr. Amjad Parvez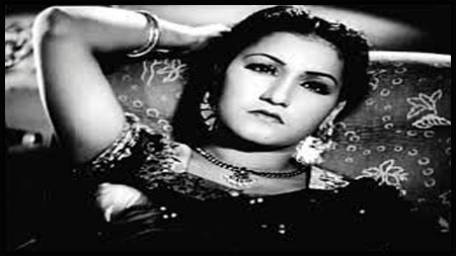 All the songs such as "Baat hi baat mein ji", "Main ban patang urh jaon re", "Chandni raaten, sab jag soye", "Tum zindgi ko gham ka fasana bana gaey", "Mere mann ke raja", "Jigar ki aag se is dil ko" and "Sanwaria tohe koi pukare" were super hits especially "Chandani ratein". Especially the music for the romantic number of 'Dopatta', "Mein bun patang ur jaaoon gi'"can be quoted to support this observation.
In my book Melody Makers I have also mentioned the soft melodies Feroze Nizami gave for the film 'Manzil'. The song "Din dhalte dhalte shaam hui", by Noor Jehan and then "Soi soi chandni hei" were composed with an African beat that was used in those days like Bongo drums, because of which they stood out. Another song "Aa tu mera hei mein teri" by Madam Noor Jehan is a cry from her heart. It feels so because of the clarinet and Hawaiian guitar effects used by the composer. All the songs for this film were written by Mushir Kazmi, an established poet of his time. As far as style of Feroze Nizami is concerned, in my humble opinion, it parallels that of Khwaja Khurshid Anwer. From pathos and pain to the use of his classical base in his melodies, he never forgot the fun that is sometimes imparted in situations in the films His songs "Bachh ja mundiya" from the film 'Chan Way' and "Changa banayai sanu khidona" by Noor Jehan vouch for this fact.
GA Chishti and Noor Jehan: After composing songs in India, GA, Chishti, popularly known as Baba Chishti went on to compose music for 152 films in Pakistan, mostly working on Punjabi songs. An exception was his Urdu movie 'Lakht-e-Jiger', which was a musical hit. A lullaby "Chanda ki nagri sei aa ja" became an instant hit sung by Noor Jehan. This movie was produced by GA Gul and directed by Luqman. Lyrics were shared by Mushir Qazmi and Nazim Panipati. Another popular song by Noor Jehan was "Aa haal dekh lei mera:". Its music was given by Rehman Verma but Baba Ji's famous song "Wo khwaab suhana toot gaya" by Madam, remains alive today. The other four songs by Madam are "Aaj hum beaasron ka", "Aahen tarap rahi hai", "Chanda re chanda" and "Rakh sada anjaan par" a duet by Noor Jehan and Salim Raza. Baba Ji was a lyricist too. One of the famous songs written by Baba Chishti for the music composer Master Abdullah in the movie 'Jatt Mirza' titled "Sajna raah tera tak tak haarian" was beautifully picturised on Anjuman.
The other notable songs by Baba Chishti for Noor Jehan are; "Main chhajj patashey vandan" from the film 'Jani Dushman' (1967), "Ki veshakhi aai ni maa" from the film 'Yaar Tei Pyar' (1970), "Koi nawan lara la ke" from the film 'Wichhora' (1970), "Waada kar ke mukre jehra" from the film 'Uchi Haveli' (1971), "Pagal ne o jehre" from the film 'Yaar Des Punjab De' (1971), "Ik majboor ne duniya" from the film 'Sohna Veer, (1973) and "Tak chan paya jaanda eei" with Pervez Mehdi from the film 'Chann Tara' (1973).
Music composer Khalil Ahmad and Noor Jehan: One of the most important music composer was Khalil Ahmad, who's film was 'Daaman'. This movie was directed by Qadeer Ghauri.for which the right music was produced at the right time. Its hit song was "Na chura sako gey daman", sung to perfection by Noor Jehan. It enthralled the listeners for times to come. Two other songs sung by Noor Jehan from this movie were "Aap kay dar kei siwa". The cast of this movie,produced by Santosh Kumar was Santosh Kumar himself, Sabiha Khanum, Waheed Murad, Lehri, Tarana, Asad Jafri, MD Sheikh, Saqi, Abbas Nosha, Aslam Pervez, Azad, Talish and Neelo. The story of this movie was written by Hasrat Lakhnuwi. It was released on October 4, 1963. Khalil Ahmad's brilliant compositions for the director Al-Hamid's film 'Meray Mehboob' definitely needs to be mentioned. The famous songs are "Her qadam par" by Madam Noor Jehan. This ghazal was composed in a style of recitation as though crooned in a mushaira (a poetry recitation session). This song became very popular. Noor Jehan sang another lilting melody "Koi meray mehboob sa" followed by her duet "Kali muskuraye jo ghunghat uthaye" with Masood Rana. Released on September 2, 1966 this was Green Arts Production's musical film. The lead pair was Shamim Ara with Darpan.
Continued
From : Daily Times June 12, 2014