By Tahir Kamran
TNS: November 7, 2021
A comprehensive book epitomises author's love for his city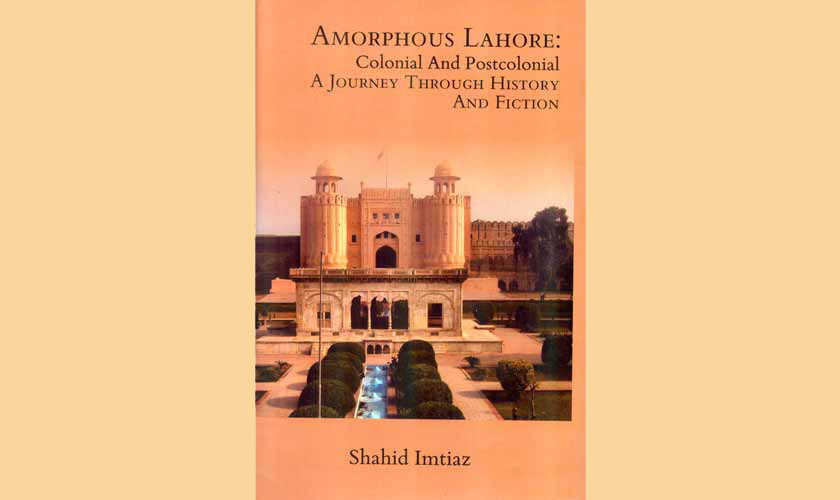 Book-writing holds lasting value. How and when a culture is elevated to the status of a civilisation is predicated on the amount of knowledge it has produced. The enhancement of its people's knowledge base occurs through this productive effort.
The reason Pakistan appears to be so intellectually barren currently is that knowledge production is missing from our list of priorities. Production and dissemination of knowledge provide us a measure of the intellectual profile of a human collective.
More importantly, production of knowledge through book-writing is the most effective instrument of self-representation. Journal articles circulate only among a select few and remain inaccessible to the general public. Thus, the society at large does not benefit from micro-level research encompassed in research articles.
It is, therefore, strongly suggested that the academia also write for public consumption. That is imperative for raising the awareness level of the common man/ woman and will in all probability, stimulate him/ her to learn to effectively formulate and articulate his own opinion.
Unless we learn as a nation to represent ourselves, freedom will remain a vacuous concept, devoid of any substantive connotation. After extensive discussions I had with Dr Sherwani and MA Khokhar, we drew the inference that an autonomous and free entity is established only through self-representation.
Any free nation/ community or civilisation is expected to talk about its history, culture, value system, traditions and conventions - in simple terms, about itself. Sadly, the decision-making bodies in Pakistan have done all in their power to discourage the academia to invest their energies in writing monographs by denying any credit (or material/ professional benefit) to the writers.
In these trying times, a brave and enterprising academic, Dr Shahid Imtiaz has published a book on his native city, Lahore. When a book is in English, the task of getting it published in Pakistan becomes daunting. Obviously, a publishing industry flourishes only when there is a sizable number of writers and a large proportion of them hail from the academia.
As I have already stated, the academia have no incentive to invest time and energy in writing books. My colleagues who have been published by foreign publishers like IB Taurus, Hurst or Routledge find it utterly bizarre that the Higher Education Commission ask them to submit ten original copies for determination of equivalence vis a vis research (journal) articles.
A book of average size, published by Routledge costs around Rs 28,000; one can very easily calculate the cost the ten copies. Lamentably, to the torment of the academics, the HEC gives a hoot to these realities.
All said and done, one has to be highly passionate to sit down and work on a monograph when it does not offer any material benefit. Dr Imtiaz is certainly one such academic. He is a rare academic in more than one way.
Despite being locally trained he is better equipped and far more skilled in the field of comparative literature than many with foreign degrees. He is also cognizant of the deficiencies of his students who come from Urdu medium background but want to do well in life. Thus, it was no surprise for me to see that he came up with such a quality book and then decided to publish it with Kitab Trinjan, a publishing house known for its Punjabi publications.
Needless to say, the Kitab Trinjan did an amazing job that merits accolades and appreciation. It has dispelled the impression that the local publishers are wanting in resources and the ability to publish English books.
Amorphous Lahore: Colonial and Postcolonial, A Journey through History and Fiction is a scholarly endeavour in which the author employs a multidisciplinary lens to explore the history of Lahore, its folklore, legends and fiction produced by its writers in English language.
That indeed makes it an extraordinary undertaking. Dr Imtiaz has dealt with the idea of amorphous in an exhaustive manner. The first two chapters are theoretically pithy and profound, aiming at studying the process of historical, social and intellectual continuity in the life of Lahore which was constructed, destroyed and re-inhabited.
Dr Imtiaz calls that process amorphous instead of cyclical, which is quite perceptive on his part. As he describes in the first chapter, he took that phrase from Sara Sulehri who published her article with the caption, Amorphous India: Questions of geography, in South West Review in which the works of EM Forster and VS Naipaul were brought into focus.
Dr Imtiaz thought of applying that concept to Lahore. Under the broader theme of 'amorphous' the author shines a light on concepts like hybridity and fertility and by forging a synthesis, galvanizes the intellectual trajectory emanating out of the discursive conflation, in a new paradigmatic direction.
While discussing these concepts, he is engaged with theorists like Homi Bhabha, Robert Young, Raffle F Ramos and JC Prichard. This engagement accords depth to his analysis. He also touches upon mimicry and ambivalence and uses them in his study of Lahore, a city with a culture and social ethos, constituted by multiple sub-cultural strands which were at times quite contradictory.
Co-existence of those contradictory sub-cultural as well as ideational strands bore an ethos of accommodation and acceptability. With this discursive perspective, Dr Imtiaz studies Dina Nath, the first fiction writer of modern Lahore (writer of Two Friends: A Descriptive Story of the Lahore Life), Rudyard Kipling's Kim, Bapsi Sidhwa's Ice-Candy Man, The Bride and An American Brat, Sara Sulehri's Meatless Days and Mohsin Hamid's Moth Smoke.
Through these works the author helps us set our gaze on "the invisible, fragmented, unified, silent, silenced, fluid and incomprehensible amorphousness of Lahore". That indeed required a great deal of commitment and love for the subject, Lahore. Lahore, I must say, deserved such a comprehensive book that epitomises its author's love for the city.