By Zubair Ahmad
Literati: October 3, 2021
Mansur Ejaz, through his new book, carves his own path by making philosophy accessible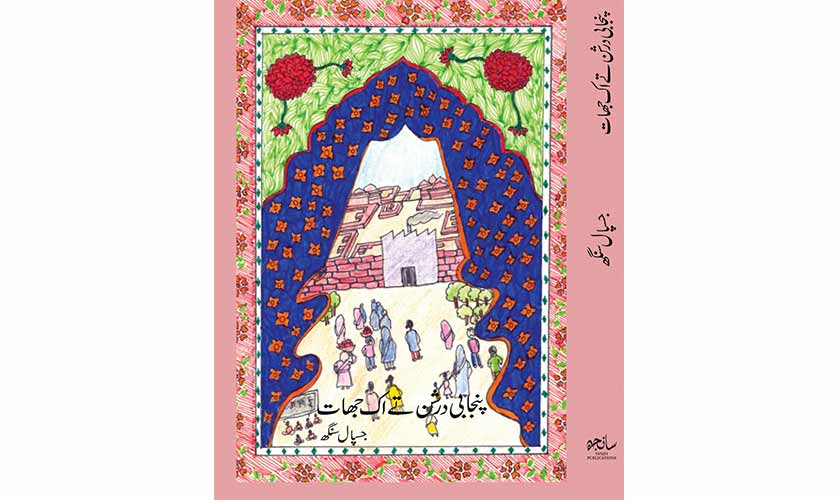 For years and years, Punjabi readers have been reading a single book in Punjabi about philosophy: Vahadat Alavaj d t Pañj b Sh ir , written by the reverent scholar, Syed Ali Abbas Jalalpuri. Although Punjabi books take years to exhaust their first edition, the book is running its sixth edition now; its first edition came out in 1977. Another notable book, Pañj b d S f n Rav it by the renowned philosopher Kazi Javeed, came out in 1993. Then there is Rashidul Zaman's Nar v r (1978), a book that was written under the influence of the New Left movement and discussed writers like Freud, Marcuse and Althusser.
Two Punjabi books on Philosophy have recently been published. The first is Pañj b Darashan t Ik Jh t by Jaspal Singh and the other, Falasaf d T r by Manzur Ejaz. Singh, who is a political/social activist and intellectual living in the USA, has written about the 'Punjabi philosophy' in his book. Ejaz's book, on the other hand, is about the history of philosophy written in the Punjabi language.
Pañj b Darashan t Ik Jh t has been transliterated from Gurumukhi by Abbas Ali Siddiqui and comes with a very useful glossary. Divided into 13 chapters, the book extensively covers nature, illusion, life, thinking and meditation, society and its relations, language, art, progress and history, war and peace and finally the women in Punjabi philosophy.
The whole book consists of quotations; starting from Vedas to present day poets like Shiv Kumar and Najm Hosain Syad. Singh mentions quotes from Vedas (C-1500-1200 BCE) Baba Farid, and several other classical Punjabi poets like Baba Guru Nanak, Madho Lal Hussain, Bulleh Shah, Waris Shah, Mian Mohammad and Khawaja Farid. However, overall the book leaves a lot to be desired. For example, he does not discuss the Mahabharata, Ramayana, Bhagavad Gita, and philosophers like Shankaracharya (eighth century). There is no reference of Meera Bai and Kabeer too. One probable reason for this could be that most of these writers or books were not a part of Punjab. Despite its few flaws, Pañj b Darashan t Ik Jh t is a treasure of knowledge about Punjab and a comprehensive go-to guide for poets and thinkers belonging to Punjab.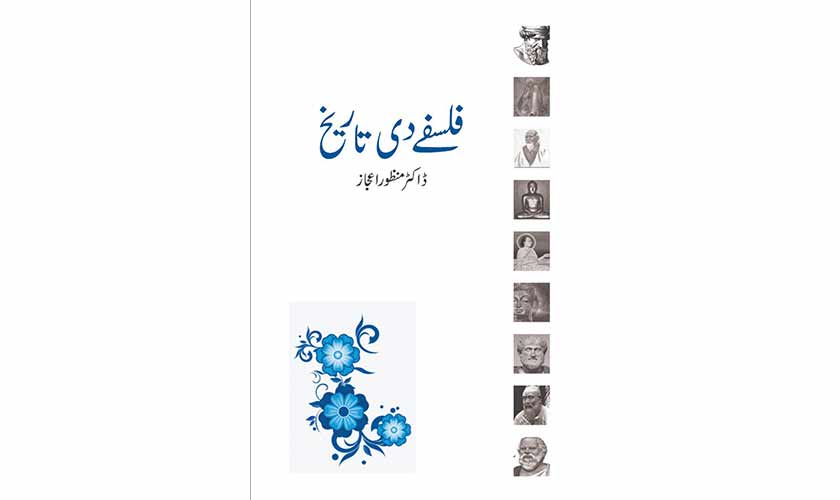 Manzur Ejaz keeps surprising Punjabi readers with the diversifying subjects that he tackles in his books. His latest book, Falasaf d T r is a good addition to the limited theoretical literature available in Punjabi. The book explores the history of eastern and western philosophy. Once, the history of philosophy only meant the history of 'western' philosophy. It was in the 1960s and 70s that these histories – that excluded the philosophies of the colonies – were challenged. So when Radhakrishan published his book, it was entitled, History of Philosophy, Eastern and Western. Same was the case with Bertrand Russell when he published his famous book The History of Western Philosophy.
Ejaz's book, though not very lengthy, is an intellectual pleasure to read. Written in the natural Punjabi prose, he doesn't use dense language. As there are not many books of philosophy in Punjabi, he has carved his own path to communicate and convey his ideas without coining opaque terminology. He covers all Greek, Arabs, Irani and Chinese philosophers; with the most noteworthy chapter being Punjab and subcontinent's basic philosophies, which includes 15 schools of thought. There are chapters on Tantric, Vedanta, Advaita, Buddhism, Jainism and even a chapter on atomic theory. For the western philosophy section, he starts with René Descartes (1596–1650) and concludes with Marxism and existentialism.
Ejaz, being a Marxist, always manages to explore the particular social and political background behind the rise of a certain kind of philosophy. For example, while introducing Vedanta, he writes, "when Aryans came to Punjab, they had a tribal structure. They believed in patriarchy and their gods were mainly male, like Indra and Agni. Somewhere around 500 BC, their tribal structure was demolished and basic changes started taking place in their ideology and religion."
One of the distinguished features of the book is that while discussing western philosophy, the writer continues to evoke Punjabi poetry. While discussing Jean Paul Sartre and his existentialism, for instance, he says that the best way to understand existentialism is to study Bulleh Shah, as his recurring theme is man and his neverending existential crisis.
The book is a kind of introduction to philosophy – but it also opens new vistas to enter the worlds of philosophy, whether it is the East or the West.
Falasaf d T r '
Author: Manzur Ejaz
Publisher: Kitab Trinjan, 3,
Temple Road, Lahore
Pages: 221
Price: Rs300