TNS World: February 17, 2016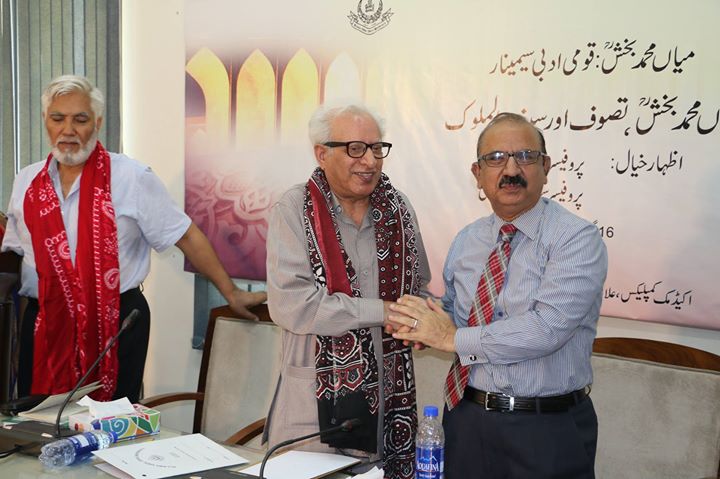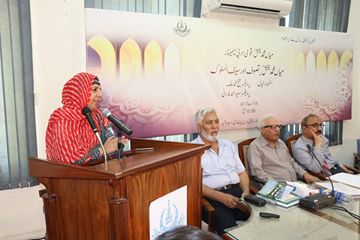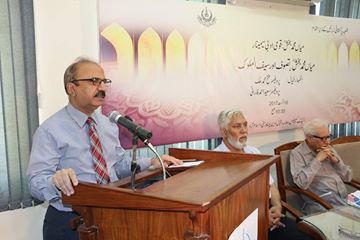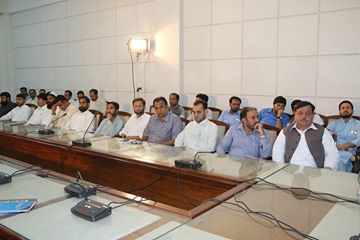 Islamabad, Aug17 (TNS): Rich tributes were paid to eminent mystic poet scholar Hazrat Mian Muhammad Bakhsh at a literary seminar held here at Allama Iqbal Open University (AIOU).
The speakers who eulogized his poetic and spiritual contribution included eminent writer Dr. Fateha Muhammad Malik, research scholar Prof. Saeed Ahmed Farani, besides the Vice Chancellor Prof. Dr. Shahid Siddiqui.
The mystic poet, through his high poetic intellect and pen spread the message of mutual harmony and brotherhood, they said adding 'Saiful Malook', a literary classic poetry of Mian sahib is an embodiment of peoples' feelings, their culture and their whole concept of life.
The event was part of series of social, literary and cultural activities, being undertaken by the University on regular basis, enabling the young generation to seek aspirations from the national heroes and eminent personalities. It was largely attended by students and academicians. The function was arranged by the University's Department Pakistani languages.
The living poetry of Mian Muhammad Baksh left deep impact on the heart and mind of the people, the Vice Chancellor said adding his book "Saiful Malook" serves as a guiding force to develop a happy and successfully life. Mian Muhammad through this book and other poetic narration addressed common man through a simple and explicable language. He motivated the people to keep high human values and good traditions in day-to-day life.
Dr. Shahid Siddiqui also spoke about the University's endeavor to promote national and regional languages and literature in the country. While taking new initiatives in the educational fields, the University linked its academic research-based work with betterment of the society.
New initiatives like providing free education to prisoners, disabled and drop-out girls proved very effective in enlarging the scope of education and taking care of marginalized sections of the society, he added. The event was also participated by Dean social science Prof. Dr. Samina Awan and Chairman Department of Pakistani Languages Dr. Abdullah Jan Abid.