Lahore Lahore Aye: Lahore's abodened homes: 1947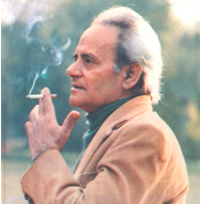 By A Hamid

The abandoned non-Muslim homes in Beadon Road, Nicholson Road and Krishan Nagar were in fairly good condition, but those in the inner city areas, such as Shah Alami were in a very poor state. Many had their roofs and walls gutted, or had simply caved in. We lived for a few months in one such abandoned home in Shahdara, which before Pakistan was a quiet, green area, with just one bus stop on the other side of the Ravi bridge, from where you could get on a bus leaving for Sheikhupura or Rawalpindi.

The great refugee invasion of Lahore from East Punjab took place in the months of August, September and October 1947. Refugee families would get into any house they found empty. Sant Nagar, an old Hindu neighbourhood, was now almost fully a refugee colony. I recall Hamid Akhtar's elder brother (who had come from Ludhiana) getting himself a house facing the ground that stood in the middle of the mohalla. It was a two-storey house, whose large street-level room that was perhaps a store once, now served as the baithak or the living room frequented by Ibne Insha, Ibrahim Jalees and Saeed Kirmani, Imroze's deputy editor. Off and on, Syed Sibte Hasan would also drop in, a pipe filled with aromatic tobacco stuck in his mouth. I think Lahore was hit by the biggest flood of its history in 1947. So extensive was the inundation, that the General Post Office on The Mall had water on its floors. Faiz Bagh, Sant Nagar and Krishan Nagar were entirely flooded.

I have never forgotten this abandoned house on Chamberlain Road which stood at the other end of a narrow street. I came upon it because I was looking for a good place for our family to move into. There were boarded-up shops on the ground floor, while the residential area lay on the first floor. I recall that when I entered the kitchen, I found in it neatly stacked sacks of flour, sugar and rice, plus big tins of ghee. There was a locked cupboard that my friend and I forced open. We found Hindi and English books and a tiny basket that contained crochet needles and coloured thread, plus a lady's wristwatch and a five-rupee bill. My friend kept the watch and gave me the money. We were unable to get into this house as my friend let his brother take it over, while I was gone to inform the family of my find.

Then there was this house in Sant Nagar that probably belonged to a Sikh professor. There were English books everywhere and a couple of paintings by Amrita Sher-Gill. I think they were hers because the man who had come with me to look at the house told me that these were works by the famous painter Amrita Sher-Gill. They were all signed with her name. The man took them away and I never saw him or those paintings again. I have tried to look for that house many times but without success.

I think of Krishan Nagar, another Hindu locality. A broad road led you out of the Krishan Nagar chowk to the outer extremity of the mohalla fringed by green fields. It was also the last stop for bus No 1. This was where Habib Jalib and Nasir Kazmi found shelter in abandoned homes. Nasir lived in his house for many years and that was where his children grew up. Once he said to me, "What makes me happy is this grape vine that hangs over the entrance. My children pass under it every time they go in or leave. I will be very sad to be parted with this house, but more than that, I will be sad for that grape vine."

I also used to like the areas around Ravi Road. There were only two bridges on the river and most of the shops on Ravi Road sold timber. Asifud Daula's baradari still stood on dry land. The old Ravi flowed quietly by. There was a single wrestling pit in Minto Park where matches would take place every Friday. Kite flying contests also used to be mounted from here. My friend Hasan Tariq – who was to become a great movie director – was my reason for visiting this neighbourhood. He used to assist one of his relatives who ran a textile sweatshop there. I recall a scattering of houses on the other side of the Ravi, but I think those memories date back to my childhood visits to the city from Amritsar. As in a dream, I can see Hindu women walking to the riverbank at sunrise to bathe and offer prayers as a new day began. Where has that world gone, I sometimes ask myself and it makes me sad. Despite the upheaval that marked Pakistan's early days, life was simple and uncomplicated, as were the people. How I wish we had stayed like that! How I wish Lahore as it was before 1947 could be reclaimed from the flowing river of time!

A Hamid, distinguished Urdu novelist and short story writer, writes a column every week based on his memories of old Lahore. Translated from Urdu by Khalid Hasan.