Lahore Lahore Aye:How Lahore has changed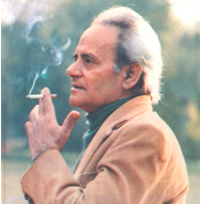 By A Hamid

The Lahore of 1947 has changed in so many ways, some good, some bad. Certain features of its layout and landscape have simply disappeared. Some have changed so much that it is hard to recognise them. Take the Mall and the Regal Cinema crossing.

In one corner of the Mall stood Rankin's, Lahore's most fashionable tailoring house, while in the other M Bhatti presided imperiously over his photo studio. Between Bhatti's studio and Bata's, there was Shezan Continental. The Bata shop was large and friendly. With its high ceiling, even in summers, it remained cool. I never saw a rush of customers there but it was easily Bata's prime location in the city. Today, if you walk into any shoe store, there are so many people in it that for a moment you feel half the city has had its shoes stolen.

There were other stores in that row but I no longer remember their names or what they sold. Next to that set of stores and shops lay a long, single-storey building, half of whose rooms housed the offices of the Civil and Military Gazette, Lahore's oldest English language newspaper, which went out of business I think in 1963. A brass plate bearing Rudyard Kipling's name was nailed to the wall. Both that building and that plate have since disappeared.

Before Pakistan came into being, I remember coming here off and on with my friend Zahoor ul Hassan Dar, who had his friend Shibli B Com putting together the commerce page of the C&MG, which is what everyone called the Civil and Military Gazette. Shibli's small room faced the Mall. As you entered it, you were assailed by the smell of chewing tobacco, which he used in his copious intake of betel leaves. He was in his middle years and always wore a lean and bored look. He was a palmist and apart from working for the Civil, he also used to edit the popular literary weekly Alamgir, as well as the monthly, which bore the same name. Shibli BCom and Ehsan BA were both well-known journalists of the time.

The other English language newspaper of Lahore was The Tribune, which also came out of the same building. The press where the two papers were printed was at the back, reachable from the Beadon Road side. That was the route the press workers used. The C&MG building was razed to the ground in later years to make way for an ugly plaza and shopping centre with a basement dotted with small stores, which are always full of shoppers. The Mall itself and its service lanes are now infested with traffic. There are so many cars today on the Mall, and its service lanes, that it is difficult to find a parking space and in case you do manage to find one, when you try to get out, you realise that someone is blocking you. That was not the way it used to be. There was plenty of space for both transport and people.

Next to the C&MG, there was a two-storey building with several stores and shops, one being S Rollo's photo studio. He was one of Lahore's fashion photographers and newly married couples of a certain class would often visit the studio to get a formal wedding picture taken. Next to S Rollo was a Chinese dentist, one of whose special skills was fitting people with gold teeth. That was quite a fashionable thing to do in those days and the people who had had one of these expensive teeth put in, would laugh even at things that were not funny in order to, it was apparent, show off. There were two Chinese shoemakers in the same line of stores. One of them was called Hopson, the other Kingson. Their handmade shoes were of such fine quality that even Lahore's uneven roads could not do them much harm. Chinese dentists and shoemakers spoke fluent Urdu and Punjabi but to one another they only spoke in Chinese. With time, both they and their shops disappeared.

Next to the Chinese shoemakers was my favourite shop, the Kashmir Store, which sold perfumes, expensive after-shave lotions and colognes and even neckties and handkerchiefs. Whenever some of my friends or I had some money, we would make our way to Kashmir Store and buy Tootal neckties and Czechoslovakian-made handkerchiefs. (Where have Tootal ties gone?) Then there was the Indus Hotel, which is now something else. If you turned left from Indus Hotel, you were in Victoria Park, where the painter Moeen Najmi had his studio. The actress Sabiha Khanum also lived in one of the houses on that estate, as did the sweet-voice Mohini Hamid of Radio Pakistan, known to all children as Aapa Shamim. An unpaved track led you through Victoria Park to Cooper Road where the Islamia College for Women stood.

Close to where the Beadon Road joins the Mall, in a broad side street lived the sculptor, painter and commercial artist Ozzir Zuby. Also located in this street on the third floor of a building was the office of the newspaper Nawa-i-Waqt. You had to climb the stairs from the street and once you were on the third floor, the first person you ran into was a man with a hennaed beard and thick glasses who was either the head clerk or accountant. That was where I first saw the celebrated reporter of his time, Mian Muhammad Shafi, known far and wide as Meem Sheen. I found him talking animatedly on the phone to an English newspaper's editor, with Hamid Nizami sitting across the table from him, a faint smile playing on his lips. The Nawa-i-Waqt moved to Queens Road sometime in the 1960s, perhaps even earlier.

Zuby had already built himself quite a reputation as a sculptor and a designer when I met him. He it was who designed the dust jacket of my novel Jangal Rotay Hain. He once set up a studio on the hill that stands in the middle of Lawrence Garden. Some years later, the painter Sadequain put up a studio on that Hill. It is the same Hill in whose open air theatre the annual music conference used to be held under the baton of the late Hayat Ahmed Khan.

It is many years since I visited some of those old haunts of mine, especially Victoria Park. I fear if I do that today, I might lose my way. The thing with me is that I want to stay with familiar sights, sounds and memories. That is where I am happy and comfortable. Is that escapism? I don't know. What I do know is that a part of me still lives in those old times with old friends, old roads and neighbourhoods, old restaurants and even old regrets. That is my world, though I live in the here and now.

A Hamid, the distinguished Urdu novelist and short story writer, writes a column every week based on his memories of old Lahore. Translated from the Urdu by Khalid Hasan.