Article: Another year of progress: Punjabi books of 2002

By Safir Rammah - DAWN, Feb. 22, 2003


2002 was another year of continued progress for Punjabi language and literature. While in Pakistan, the large number of Punjabi writers, activists, research scholars and various forms of publications have clearly reached a critical mass , the quality and quantity of Punjabi literature produced in Indian Punjab and by the Punjabi Diaspora, as well as, the increasing interaction among Punjabi literary circles around the world points towards a bright future for the Punjabi language that is spoken by more than 120 million people.

The initial phase of research on Punjabi classical literature and publishing of authenticated classical texts appears to have been successfully completed in Pakistan. A number of scholars had dedicated their lifetimes to the study of Punjabi classical literature, and its restoration to its original form.

This work had been neglected until a few decades ago. With classical literature thus revived and made readily available, research on Punjabi language and literature is now moving in new directions.

In this regard, the publication of Iqbal Salahudin's voluminous Punjabi Lughat is a welcome addition to the research on Punjabi lexicon. It was published by Aziz Publishers, Lahore, in three volumes at the price of Rs 2,250 for the complete set. A new 450-page collection of Punjabi proverbs, Babe Bina Bakrian Naheen Chardian by Noor Muhamamd Chauhdhry was published by Adraak Publications, Faisalabad.
Continuing on the lines of district-by-district literary history research by various writers that was first sponsored by (late) Mohammad Asif Khan while he was the secretary of Pakistan Punjabi Adabi Board, Lahore, a 540-page Adabi Tareekh Zila Qasur, written by Muhammad Riaz Anjum, was published by Khazina Ilm-o-Adab, Lahore.

Although, 2002 was a lean year for the Punjabi novel, a number of short story collections were published during the year. In the last few years, many excellent Punjabi short story writers have emerged in West Punjab, including Ghulam Hussain Sajid, Salim Khan Gami, Yunas Javed, Ashiq Raheel, Farooq Nadeem, Ilyas Ghuman, Perveen Malik and a long list of other prominent modern short story writers.

The trend towards writing short stories is continuously on the rise and every year a few new writers make their mark. Some of the notable short story collections published in 2002 include: Poonian da Dhaara by Ashiq Raheel, Inssan te sup by Ali Anwar Ahmed, Pher ki Hoya by Ubaida Syed, Eh Kahani Nahin by Akmal Shazad Ghumman and Akhar Akhar Moti by Amjad Ali.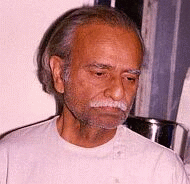 Among the books on literary criticism, Kattan Wal Dheyan by (late) Dr Aftab Ahmad Naqvi deserves a special mention. It is a collection of his previously unpublished 22 articles that cover his well researched critical appreciation of the writings of 11 Punjabi writers, besides articles on na'at and hamd poetry. Najm Hussain Syed's play Alfu Peerni Dee Var is among the most important Punjabi literary books published in West Punjab during 2002. As compared to his previous, highly acclaimed plays, Najm Hussain Syed has used a relatively simple language in Alfu Peerni Dee Var.

Poetry, as always, dominated the Punjabi literary scene during 2002. Shaista Habib is among the very few women Punjabi poetry writers of distinction and has emerged as a healthy voice in Punjabi poetry. Her second collection of Punjabi poetry, Main, Kapah te Channani, mostly comprising prose poetry, was published by Punjabi Markaz, Lahore. Hijraan Bhare Surab is the first collection of poetry by a promising young poet, including both ghazals and poems, also published by Punjabi Markaz.

Dhaldi Shaam da Rukh is a collection of poems by the well-know Punjabi poet from Rawalpindi, Professor Majid Siddiqui. The other collections of poetry, among the large number of collections published in 2002, that need to be mentioned are Pattan Jahana da by Junaid Akram, Sadharan da Saath by Noor Muhammad Noor, Kalpani by Munir Sherwani, Pattari by Ateeq-ur-Rehman, Kook Kukaarey by Shard Nizami, Raat Samundar Khed by Mahmud Awan and Chan Sadhraan de Rang by Sajad Bukhari.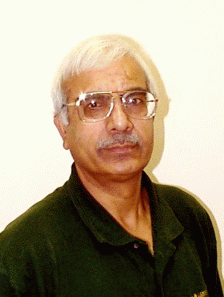 The immigrant Punjabi poets settled in Europe and America also made their contributions. Sanjhi Kul Khudai is the third poetry collection of Muhammad Afzal Shahid, a highly acclaimed Punjabi poet who is settled in California. Dhian Dhianiaa by Afzal Abbas from Oslo, Norway, is a collection of poems, ghazals, songs and maheyas, all of them on the topic of the problems faced by women in Punjabi society. Khalid Hussain Thathal, also from Norway, followed his first book of short stories by his poetry collection Talli utte Chaaley. Heeran da Chog is a collection of poetry by Ravinder Ravi, now settled in Canada.

The transliteration of the second poetry collection of Amarjit Chandan, the well known Punjabi poet from East Punjab, now settled in the UK, Anaran Wala Wehra was published by Rut Lekha, Lahore. The agony of emigrants is the dominant mood of this collection. Among other important transliterations are the two published by the Academy of the Punjab in North America (APNA) on their web site http://www.apnaorg.com. Darshan Singh Awara's modern classic Baghawat is transliterated in Shahmukhi and Munir Niazi's Char Chup Cheezan in Gurmukhi.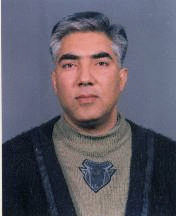 Swedish poetry found favour among the poetry translations in Punjabi from other languages. Irfan Malik translated a selection of famous Swedish poet, Gosta Friberg, under the title Vadhda Hoya Anbdhera. Jameel Ahmad Pal translated the poetry of another well known Swedish poet, Peter Curman, under the title Delfi de Rathbaan. Saeed Farani published the English translation of selections from Waris Shah's Heer as Sufi Wisdom - Waris Shah. A unique feature of this book is that with the translation of every stanza of Waris Shah, Saeed Farani has also given a quote from a famous writer or philosopher matching the meanings of the stanza.

The number of bilingual poets in Punjab is on the rise. A number of emerging poets have published poetry collections both in Urdu and Punjabi during 2002. Although this is an encouraging sign for Punjabi activists, unless the Punjabi language is properly introduced in the schools of Punjab from primary classes, the Punjabi language will not get its rightful place in Pakistan.



In Pakistan, a lot of credit for the continued progress in Punjabi literature goes to a few Punjabi magazines. Among them, monthlies Pancham edited by Maqsood Saqib, Lahraan edited by Dr Syed Akhter Hussain Akhter, Sver International edited by Jameel Paul, Varole edited by Sadia Naureen Saadi, Punjabi edited by Junaid Akram, quarterlies Khoj of Punjab University, Lahore, and Punjabi Adab edited by Raja Rasalu, Perveen Malik and Zahid Hassan, and annual Sahit edited by Ilyas Ghuman have been publishing regularly for many years and are on the forefront of the movement for the revival of Punjabi.

Over the years, these magazines have evolved into firmly based institutions that are now playing the important role of bringing together large circles of Punjabi writers, poets and research scholars. Some of these magazines have their own publishing houses for Punjabi books.

While Pancham, is focused on publishing quality Punjabi literature and Khoj specializes in publishing Punjabi research papers and doctoral thesis, the other magazines also include large informational sections in the form of letters from readers, activities and event reports of various Punjabi organizations and social and literary news about writers and their publications. They also regularly publish transliterations from Gurmukhi of works by East Punjabi writers and thus keep their readers informed of literary trends on the other side of Punjab's border.

These Punjabi magazines, that are largely labours of love and dedication, survive on the missionary zeal of their editors and publishers. Yet, once in a while they also manage to publish special editions of more than twice the size of their regular volumes. During 2002, Punjabi Adab's 300-page special edition on Punjabi short stories was one such noteworthy effort that showcased some of the best Punjabi short story writers. Similarly, Svera International published two special editions in 2002, one on humorous Punjabi writings in January and another special edition on Punjabi poetry in November.

Some other Punjabi magazines, Likhari, Meeti, Tamahi, Pakhairu, Kook and Wanjhli appear less regularly, nevertheless, they also make important contributions towards the advancement of Punjabi language and literature in Pakistan. Two new Punjabi magazines started publishing from UK. Sawaira, edited by Amjad Ali Mirza is a monthly from London which is being published since May, 2002. Mohammad Salim Mirza has started publishing another Punjabi magazine, Chaanan, from Bradford.

England is also the home of a world-class research journal on Punjab and Punjabi, International Journal of Punjabi Studies (IJPS). Edited by Dr Shinder Singh Thandi and Dr Ian Talbot of Coventry, University, Dr Pritam Singh of Oxford Brookes University and Dr Eleanor Nesbitt of University of Warwick, and supported by more than two dozen distinguished editorial advisors, IJPS is regularly published biannually in English.

It maintains the high standards of academic journals of western universities, including the rigours of research and documentation and a formal peer review. IJPS carries articles from an international list of contributors, including scholars from European universities and from India and Pakistan. It provides interdisciplinary and comparative research on Punjab's history, language and linguistic, literature, economics and social anthropology.
BACK TO

HOME PAGE