MF Husain's Last Journey

Exile is an illness that not even death can cure – for how

can you rest in soil that did not nourish you?

—

Paul Tabori, Hungarian poet

MF Husain was buried in the presence of his family in Woking England on 10th June 2011.

Earlier his funeral service was held in a Shia mosque in Tooting South London.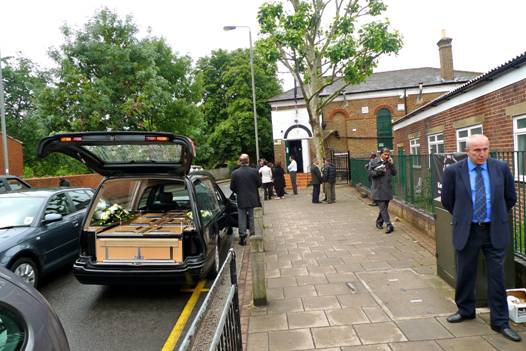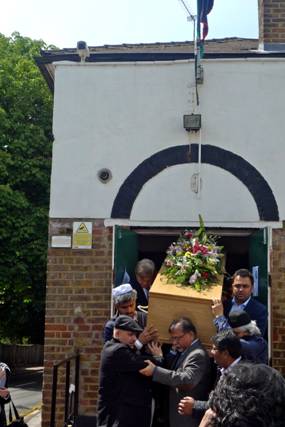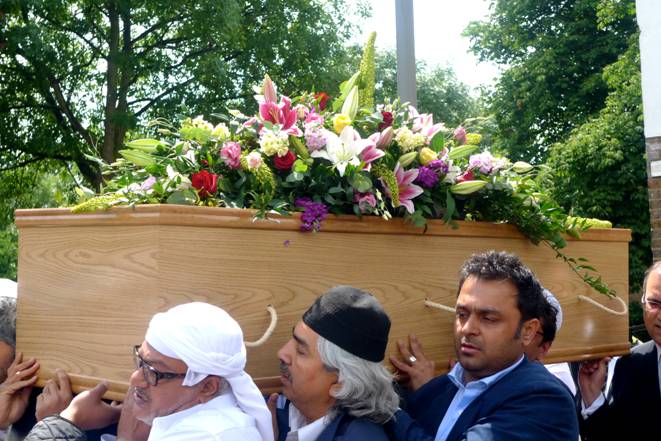 Pallbearers: on right one of Husain's six sons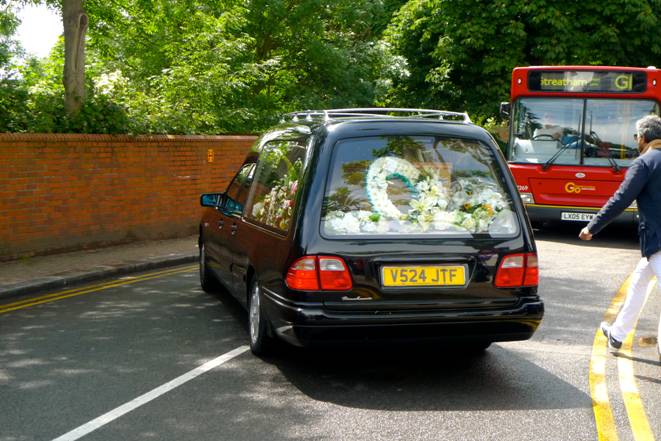 photos by Amarjit Chandan