KHURSHID ANWAR, A PRINCE AMONG THE MUSIC DIRECTORS OF THE SUB-CONTINENT AND HIS EXPLOITS IN BRITISH AND INDEPENDENT INDIA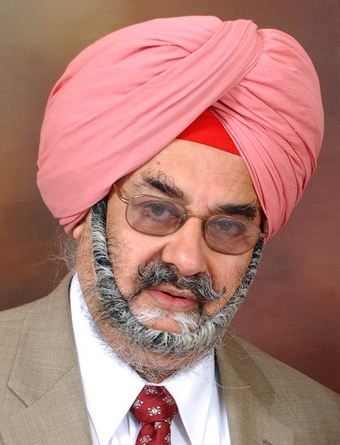 Harjap Singh Aujla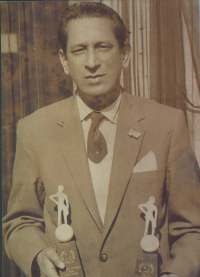 My father Late Sardar Sochet Singh was known for choosing his words very thoughtfully. About the lovers of music, he used to say "The sons and daughters born in noble (elite) families have better chance of becoming the connoisseurs of music. He meant that those who are born in highly placed and well to do families can have more exposure to the fine art of music. My father was about six years older than music director Khurshid Anwar. But during his four years of education in Lahore , he did not have the opportunity to meet Khurshid Anwar. During his graduation and MA courses, my father got acquainted to another music director Ghulam Haider and he listened extensively to the music of this great maestro.
During the turbulent days of 1947, my father visited Amritsar several times in connection with finding solutions to the problem of communal strife. On two such occasions in the evenings he used his free time to watch Saigal – Suraiya classic "Parwana". He was so much mesmerized by the music of this cinematic master-piece that he bought its records from the famous Hall Bazaar. My father has been a great fan of K.L. Saigal, but in film "Parwana" he especially liked the Suraiya numbers too, because the tunes were soaked in emotions. My father's favourite number was "Jab tumhi nahin apne, duniya hi begani hai. Ulfat jise kehte hain, ik jhooti kahani hai". This sad song expressing deep emotions and pathos used to bring tears in my father's eyes. When my father thought of the massacres of innocent people on both sides of the Radcliffe Line, he used to remember the lyrics of this song penned by D.N. Madhok and composed into a soulful tune by Khwaja Khurshid Anwar. One stanza in this "Ghazal" was written by another great poet Nakhshab, the wording is "Jaate huwe kyon tumko is dil ka khyal aataa, thukra ke chale jana ik reet purani hai".
Since 1947, my father had become a great fan of music director Khurshid Anwar. He liked Khurshid Anwar's music in film "Singaar" (1949) too. One day my father was listening to Radio Pakistan Lahore, he heard a unique tune of recital of "Waris Shah's Heer" by "Ghazal singer" Ghulam Ali. My father was impressed. Then the announcer said that it was composed by music director Khurshid Anwar for film "Heer Ranjha". My father told me that throughout the years of his life, he had never heard such a perfect rendition of "Heer Waris Shah". He could not be more correct. Even the part sung by Noorjehan in the same film had become immortal. Since then every "Heer" singer of Pakistan , including Showqat Ali, Inayat Hussain Bhatti and the lesser known singers have started copying the magnificent Khurshid Anwar composition. This in itself is a great complement to the genius of music director Khurshid Anwar, who put his heart into this tune.
I have written about a number of music directors of the Indian Sub-continent and had a curiosity of knowing about this genius too. His son Irfan Anwar gave me some very valuable pieces of information and recordings of his music. Other than his son I had prolonged discussions about Khurshid Anwar with music directors Sardul Singh Kwatra and S. Mohinder. Surinder Kaur, the Nightingale of Punjab was all praise for Khurshid Anwar and she had growing words for this maestro.
Khurshid Anwar ancestrally belonged to a very well educated and very well placed elite family of "Bhaati Gate" (Bhaati Darwaza) area of Punjab 's capital Lahore . Surinder Kaur also hailed from this very area. Khurshid Anwar's maternal grand-father Khan Bahadar Dr. Sh. Atta Mohammad belonged to Gujrat district of Punjab and his eldest daughter was married to poet laureate Dr. Sir Mohammad Iqbal. At the time of Khurshid Anwar's birth (1912), his maternal grand-father was working as the Civil Sergeon Mianwali.
Soon after his birth his mother came back to her in-laws residence in Lahore . At that time of Khurshid Anwar's father Khwaja Ferozuddin Ahmad was a student of B.A. at Government College Allahabad. He went to England in 1913 to study law and returned in 1915 after becoming a "Barrister at Law". During this period Khurshid Anwar remained with his paternal grand-father Khwaja Rahim Bakhash. famous bureaucrat of Lahore and his paternal grand-father Khwaja Rahim Bakhsh, who was a deputy commissioner some where in East Punjab . Born with a silver spoon in his mouth, Khwaja Khurshid Anwar was exposed to the best educational and entertainment opportunities. He did his schooling with distinction from famous Central Model School in Lahore . He got his college education from nationally acclaimed Government College Lahore. Khurshid Anwar did his master's degree in philosophy as a topper with first division, which was a rarity during those days. As a true artist, he did not bother to attend the convocation and his crowning moment, because his Ustad in music was supposed to perform at their house.
Irfan Anwar says that his father (Khurshid Anwar) got his basic training in classical music from Lahore 's ( India famous) classical teacher and performer "Ustad" Tawakkal Hussain Khan. Here I apologise to disagree with him. I do not deny that his basic educator was Ustad Tawaqqul Hussain Khan, but he was exposed to a lot more variety of pure classical music. During those days Punjab had a flourishing "Gharana" (school of music) known as the "Patiala Gharana". This umbrella "Gharana" enjoyed the patronage of the royal family of Patiala . Its "Sub-Gharanas" were thriving at Sham Churasi in Hoshiarpur, village Kahma (the birth place of famous music directors Pandit Amar Nath, Husan Lal and Bhagat Ram), the city of Hoshiarpur, the Muslim populated Bastis of Jullundur, the Princely town of Kapurthala, the old towns of Sultanpur Lodhi, Kasur (Lahore district) and Multan. Music was thriving at all these places and was patronized by the elite in Lahore , Patiala and Amritsar . Amritsar was leading in the development of "Khayal" and "Thumri" style of music. India 's leading "Thumri" exponent Indu Bala was born in Amritsar . There is no chance that a brilliant young man like Khurshid Anwar could have remained uninfluenced by this vast treasure of music.
A great vocalist of the time Vinayak Rao Patwardhan had opened a Vidyalaya of North Indian Classical Music, known as "The Patwardhan Vidyalaya" in Lahore . This academy had a profound impact on the learners of music in Lahore . I don't think Khurshid Anwar would have stayed aloof from it. Moreover, the most famous exponent of "Dhrupad Shelley" of classical music Dalip Singh Bedi (later on known as Dalip Chander Vedi) had also moved from his place of birth Amritsar to Lahore . He had a huge influence on the musicians of Lahore . Bade Ghulam Ali Khan was the jewel amongst the musicians of Punjab . To put it precisely, Khurshid Anwar was very well groomed into classical music.
In 1935 Khurshid Anwar completed his education by topping in M.A. Philosophy from the Punjab University Lahore. Khurshid Anwar's parents wanted to see him as a top bureaucrat of Punjab . He in fact appeared in the ICS (Indian Civil Service) examination and qualified the written with an impressive score in 1936. But some of his anti-British activities during the early college years came to light and that became his undoing. The British rulers made it sure that he does not make it during his oral examination. Khurshid Anwar was totally unperturbed by this setback. His soul and mind were in music and he wanted to pursue his hobby to the extent of an obsession. From that defining moment, Khurshid Anwar decided to wholeheartedly pursue his hobby of music. He started devoting more and more time to the teachings of his illustrious Ustad Tawakkal Hussain Khan.
All India Radio Delhi came on the air in 1936. khurshid Anwar was about twenty four year old then. He had completed his education and wanted to plunge head long into the composition of music. Patras Bukhari was a big wig at All India Radio Delhi. Khurshid Anwar knew him. Khurshid Anwar joined All India Radio Delhi in 1939. he hired Roshan (later on a famous music director of Bombay ) as a Dilruba player possibly in 1940. There was no dearth of poets in India at that time. Thus there was plenty of good poetry to make tunes. Khurshid Anwar loved his tryst in New Delhi with the art of music composition.
During those days All India Radio Delhi became the flag-staff station of India . Its talent pool was spread over the vast provinces of UP., C.P. C.I. Rajputana and Bihar . Before becoming a music composer, Khurshid Anwar tried his hand at composing poetry too. One of the two most famous Urdu poets of the century Faiz Ahmed Faiz was his contemporary. The both studied in Lahore . Both learned a lot from each other. In fact during the early years Khurshid Anwar was acclaimed to be a better composer of lyrics than the famous Faiz.
If you are a good poet and you have taken training in classical ragas, you automatically have a head start over your contemporaries. Khurshid Anwar's stint at All India Radio Delhi gave him a much needed experience to start a new life as a film music director in Calcutta or Bombay .
Abdul Rashid Kardar had moved from Punjab to Bombay . He wanted to produce a Punjabi film. He came to Delhi (approximately in 1941) to persuade Khurshid Anwar to compose music for his maiden Punjabi film "Kurmai". Khurshid Anwar agreed and left the government service to take a plunge into films. When the film was released and the music was heard, it came out with flying colours. "Kurmai" had a musical score, which was a number of years ahead of its competition being composed in Lahore . Rajkumari was a very well groomed singer of Hindustani film music, her first assignment as a playback singer in Punjabi was an instant success. The male singer was another Punjabi G.M. Durrani. Durrani also sang very well. The third singer was Iqbal Begum, who was also a genuine Punjabi singer. All three sang their heart out and Khurshid Anwar established himself as a brilliant music director at an alien place far away from home. During his initial years, Dina Nath Madhok composed most of the lyrics for his songs.
In fact Khurshid Anwar was a pioneer among the Punjabi music directors, who left their homes and hearths to set up shop in Bombay . After his success, a lot more of them made a beeline to Bombay . Shyam Sunder was the first to follow. After hearing Rajkumari's voice in "Kurmai", Shyam Sunder came all the way from Lahore to Bombay to record Punjabi film music in the voice of Rajkumari. Soon afterwards Shyam Sunder moved back to Lahore to return again to Bombay in 1943. Prominent among others who followed him were Ghulam Haider, Pandit Husan Lal Bhagat Ram, Hans Raj Behl, Feroze Nizami, Rashid Atre. Many others followed after 1947.
Bombay is a great melting pot of cultures. Music springs out of it like a fountain. Those who jump wholeheartedly into Bombay 's cosmopolitan character, come out with totally different and much more versatile personalities. Bombay produces and nourishes a great number of brilliant instrument players. Khurshid Anwar, like scores of other music makers, benefited immensely from the services of these gifted instrument players. Bombay attracts talent from all the provinces of India and each entrant contributes a lot from the music of his region. Those who come to Bombay , their horizon of professionalism expands a lot. That is why on his return back to Lahore after 1947, Khurshid Anwar had an exclusive place nitched out for himself. Noorjehan was one who fully understood the genius of this prince amongst the music directors of the Indian Sub-continent and she rendered his compositions with utmost love, respect and devotion. Under Khwaja Khurshid Anwar's music direction, even in a few songs, Zubaida Khanum came close to becoming Pakistan 's answer to the doyen of Indian playback singing Lata Mangeshkar. Zubaida Khanum's sudden retirement from music after her marriage in 1960, was one of the worst things that happened to Pakistan 's playback singing. She had a shrill voice and typically Punjabi accent.
At the time of Khurshid Anwar's arrival in Bombay , several other stalwarts of music direction, who flourished in Calcutta , also shifted their base to Bombay . These Bengali music directors brought their own brand of refinement to the music industry of Bombay . Timir Baran was one of them.
Bombay 's main Hindi/Urdu cinema had a saturated field of music composition, which included stalwarts like Anil Biswas, Khem Chand Prakash, Naushad, Rafiq Ghaznavi, Gian Dutt and many others. A.R. Kardar engaged Khurshid Anwar for his next Hindi film "Sharda" (1942). For this film he composed one song written by lyricist D.N. Madhok. The words are "Ghir aayi badariya ghar aao), but when he discovered that his friend J.K. Nanda was not the director, he left the film. D.N. Madhok gave the song the Naushad for using the same tune. His next big film happened to be "Ishara". In this film Khurshid Anwar came out with flying colours. He primarily used the female voices of Suraiya and Gauhar Sultan. Gauhar Sultan, who was not a big name, did better than Suraiya. Gauhar Sultan's emotional rendition in song "Shabnam kyon neer bahaye" received a critical applause from both the elite and the commoners.
After "Ishara" Khurshid Anwar got orders for one film each for 1944 and 45. His lineup of films made in India is as follows:
Kurmai (a Punjabi film made in 1941).

Ishara (1943)

Parakh (1944)

Yateem (1945)

Aaj Aur Kal (1947)

Pagdandi (1947)

Parwana (1947)

Singhaar (1950)

Nishana (1950)

Khamosh Sipahi (1950)

Neelampari (1952)
In film "Parakh" Khurshid Anwar tried hitherto rarely used voices of Kaushalya, Hamida, Ira Nigam and Balwant Singh. Obviously he had to work hard on them, but the net result was very good.
In film "Yateem" Rajkumari and G.M. Durrani were the primary female and male voices. Both did rather well. For this film the lyrics were composed by not his favourite poet D.N. Madhok but by Zia Sarhadi. The lyrics were good.
In Lahore 1947 was a bad year for film makers, the political situation was so fluid that no body was prepared to take the risk of making a movie. Some movies were conceived and even started like Punjabi films "Chaman" and "Posti", but were completed in Bombay in subsequent years. Khurshid Anwar was in Bombay and was extremely busy. In fact 1947 was his best year. He had three films in hand and he completed the music of all three. Zeenat Begum, who was discovered by music director Pandit Amar Nath in 1940, had come from Lahore to Bombay in 1944. During their very first year both Zeenat Begum and Noorjehan had established themselves as the front runners among the singing stars. In "Aaj Aur Kal" (1947), both Zeenat Begum and Naseem Akhtar were the leading female singers and the male singer was Imdad Hussain. Sohan Lal Sahir, the Poet Laureate of the Princely State of Kapurthala was one of the lyric writers for this film. Although Zeenat Begum was a complete singer, Naseem Akhtar came out to be hidden genius. Both sang very well.
Film "Pagdandi" also made in 1947, had a very good music score. Some of its Zeenat Begum numbers were very good. But "Parwana" starring brilliant singer actor K.L. Saigal and Suraiya catapulted Khurshid Anwar into the galaxy of all time great music director. All songs of this movie became hit. This film was one of the last two films of K.L. Saigal. As I have said above, 1947 was not a good year for the film industry, in spite of that "Parwana" did a roaring business, not only in the Ganges Basin states, but in the most disturbed Province of Punjab . Lahore and Amritsar were witnessing bloodbaths of the worst order, but film "Parwana" was doing great among the Muslims of Lahore and Sikhs and Hindus of Amritsar. Both cities had the largest number of cinema halls and those halls were drawing packed houses. K.L. Saigal died in 1947 and Suraiya was in unconsolable tears.
After creation of Pakistan , Khurshid Anwar moved back to his ancestral city of Lahore . He had the distinction of creating the first signature tune of Radio Pakistan . It was a great tune soaked in Islamic fervour, but it is an irony that this great signature tune was withdrawn only six months after the creation of Pakistan . This shows how much respect we accord to our historic documents. This signature tune, which was made available to Karachi, Lahore and Peshawar stations of Radio Pakistan can not be found anywhere in Pakistan.
Khurshid Anwar had some unfinished business left in India, so on aninvitation from J.K. Nanda, he came back to Bombay in 1949 to compose the music of Madhubala starrer film "Singaar" and another film "Nishani", both were released in 1950. There is a very educative story told by none other than the Nightingale of Punjab Surinder Kaur, a few years before her death. She opened her heart to me and narrated that after partition of Punjab , Surinder Kaur moved from Lahore to Ferozepore in East Punjab . While in Ferozepore, Surinder Kaur received a message from music director Ghulam Haider, who knew her since her days in Lahore . Ghulam Haider wanted her to reach Bombay for recording some songs for film "Shaheed". Surinder Kaur reached Bombay , but she had no house to live. Poet D.N. Madhok knew her since her days in "Bhaati Darwaza" Lahore . He offered a guest room to his friend in his house. During her early days in Bombay , D.N. Madhok used to give her ride to the film recording sessions also. Surinder Kaur clamed that in all she recorded seven songs for film "Singaar", out of which three or four were finally featured on 78 RPM records. While recording the songs Surinder Kaur said that Khurshid Anwar asked her to use body language for enhancing the feeling and emotion in her singing. According to Surinder Kaur Khurshid Anwar knew the soul of music and he was firmly of the opinion that although the gestures by hands could never be featured on records, but these gestures can impart more life and soul to the songs. Before that Surinder Kaur feels that she was like a statue singing the songs. This advice from a very senior music director served Surinder Kaur in best stead throughout her career as a stage performer and as a singer. The songs of "Singaar" received a great response from all over India .
I think it was sheer bad luck on the part of Khurshid Anwar, that he could not feature India 's most prolific singers Talat Mahmood, Mukesh and Lata Mangeshkar in his compositions. These singers could make any music director a superstar by lending their voices. Both Lata Mangeshkar and Talat Mahmood could guarantee the success of any song. Shyam Sunder featured Lata Mangeshkar in two films "Bazaar" and " Lahore " in 1949 and the Lata songs in these films made him nationally famous when alive and immortal after death.
Irfan Anwar (Khurshid Anwar's son) told me that his late father thought that Lata Mangeshkar's voice initially lacked bass, but with age she got bass and her voice became better than Noorjehan's, who by nineteen sixties ruined her base by singing unsupervised Punjabi songs in higher tones. But I differ with the learned music director. Her voice was the best even in her first year as a singer. Look at how beautifully she rendered her "Chaman" songs in 1948 itself. Subsequently Khurshid Anwar started liking her songs in films such as "Taxi Driver". I am firmly of the opinion that had Khurshid Anwar stayed in India , even after 1952, he would not have missed the opportunity to have Lata Mangeshkar and Talat Mahmood sing some of the songs based on his soulful tunes. Time lost once does not come back. Lakshmi Kant Pyare Lal and Shanker Jaikishan got the largest number of songs recorded in the voice of Lata and they flourished like none else during their time.
Leaving Bombay and rehashing his career in Lahore was not easy. But the love and patriotism towards his newly born country brought him back to his roots in Lahore . On the other hand both Amritsar born Muslim playback singers Shamshad Begum and Mohammad Rafi decided to stay on in Bombay and both of them attained new peaks in fame and fortune. Bombay had so many and so good musicians and instrument players that it is impossible to find such group artists anywhere in the World. This fact was acknowledged by Late Nusrat Fateh Ali Khan during a private music "Mehfil" in Edison Township of New Jersey. Many of the instrument players in Bombay do not need notations, they can pick up the tune while the song is being sung. Such a luxury was not available in Lahore .
When Shanker and Jaikishan were recording with fifty piece orchestras or some times hundred piece orchestras, Khurshid Anwar was made to record with a ten man orchestra. In spite of all sorts of odds, he knew he was going to face in his country, he went on to compose soul inspiring songs year after year in Lahore . Sardul Kwatra believed that for the sake of his professional fulfillment Khwaja Khurshid Anwar should never have left Bombay and he should have used Lata Mangeshkar's voice for some of his best compositions. But Sardul also admitted that even he (Sardul) made the same blunder of ignoring Lata Mangeshkar for a long time. Sardul featured Lata's voice in his Hindi films "Mirza Sahiban" and "Pilpli Sahib" and songs of both films did very well. Sardul also featured Lata's voice in Punjabi film "Vanjara", the film failed at the box-office, but due to Lata's voice the music was a hit, even in non-Punjabi areas. S. Mohinder also thinks that he used Lata's voice rarely, but the fame and honour he received in his Lata song "Guzra hua zamana ata nahin dobara, hafiz khuda tumhara" rendered for Hindi/Urdu film "Shireen Farhad" has been unmatched throughout his life.
Sometime early in 1948, Khurshid Anwar went back to Lahore , but during his year or less in that city he did not compose music for any film. He had the unique distinction to compose the tune for the National Anthem of Pakistan. He came to Bombay again in 1949 and started composing music for three films "Singaar", "Nishana" and "Khamosh Sipahi". He stayed on to compose the music for 1952 release "Neelampari". Late Mohammad Rafi sang only one song composed by Khurshid Anwar. In India among female singers his favourite singers were Zeenat Begum, Rajkumari, Naseem Akhtar, Gauhar Sultan and Geeta Roy (later on Geeta Dutt). Among male singers Late Kundan Lal Saigal sang his most memorable songs. His other favourites in india included G.M. Durrani and Pandit Shiv Dayal Batish.
During his second stint in Lahore , Khurshid Anwar got into the groove in 1955 and his first film was released in 1956. The following is the list of his films made in Pakistan :
1. Mirza Sahiban (1956)
2. intezar (1956)
3. Zehar-e-Ishq (1958)
4. Jhoomer (1959)
5. Koel (1959)
6. Ayyaz (1961)
7. Ghungat (1962)
8. Chingari (1964)
9. Haveli (1964)
10. Sarhad (1966)
11. Hamraaz (1967)
12. Guddi (1970)
13. Heer Ranjha (1970)
14. Salaam-e-Mohabbat (1971)
15. Parai Aag (1971)
16. Shireen Farhad (1975)
17. Haider Ali (1978)
18. Mirza Jutt (1982)
This articles includes Khurshid's exploits in pre and post-independence India . What he achieved in Pakistan shall be covered in another article.
BACK TO APNA WEB PAGE