Javed Zaki and Amrita Pritam Remembered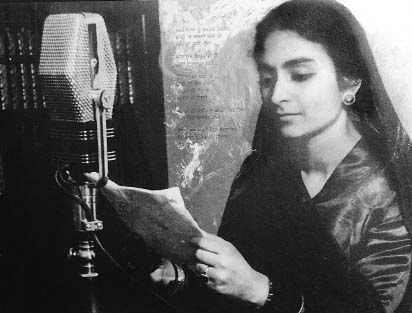 WASHINGTON, Dec 21 (APP)- Tributes were paid to Dr. Javed Zaki and Amrita Pritam at a memorial meeting held under the auspices of the Academy of the Punjab in North America (APNA) here recently, at which speakers eulogized their services towards the enrichment of Punjabi literature.

The speakers referred to the literary contribution of both the figures, who passed away this year.
Speakers were Safir Rammah of APNA, Dr. Jamshed Uppal, Prof. Javed Bhutto, and Ravinder Sahra.

Dr. Javed Zaki, a prominent Punjabi poet and dedicated activist for the promotion of Punjabi language and culture passed away in Michigan, USA, on October 18. Dr. Zaki was teaching as an
Assistant Professor in the Sociology Department of Michigan State University.
Amrita! Pritam, the eminent Punjabi poetess, novelist and short story writer and an outstanding literary figure of South Asia, passed away in New Delhi on October 31.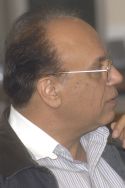 Dr. Uppal said Dr. Javed Zaki was "a poet of rebellion and played a great role as an activist."
While a student in the Punjab University, Lahore, in the early seventies, Dr. Zaki emerged as a leading Punjabi "poet of resistance against all forms of oppression." A prolific writer, Dr. Zaki continued to write poetry in his unique style and diction to highlight the social injustice in Pakistani society "even after migrating to the United States."

He said a collection of Dr. Zaki's poetry 'Kangaan' was published in 1995 in Shahmukhi script and his poetry was later also published in Gurmukhi script. His poetry was regularly published in many of the leading Punjabi Magazines. He quoted from Shafqat Tanvir Mirza, who viewed that "Dr. Zaki uses almost all rebel symbols and characters found in our romantic tales like Heer Ranjha, Mirza Saheban and Sassi."

Dr. Zaki was an active member of APNA.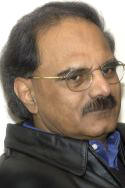 Safir Rammah shed light on the life of Amrita Pritam, and added: "she was a trend-setter."
Before her, he stated, the voice of Punjabi women was either weaved into epic love stories by the classical Punjabi poets who were all male or were hidden behind certain forms of Punjabi folk songs that claim to give expression to women's feelings for many centuries. "Amrita single-handedly changed this trend, forever."

Amrita got her inspiration from Punjabi folk songs, classical literature and culture, and remained true to her origins, although a few of her later novels and short stories were first published in Hindi.

Rammah said the poetess was influenced by the event of partition, and the event remained dominant in her writings. "When she cried out for help she could think of no one else but Waris Shah," he said referring to her famous poem "Ajj Aakhan Waris Shah Nun, Kiton Qabran Wichon Bol."

In a comment on Gujrat riots, she was quoted saying: "Why do we humans fight? Canít we learn something from flowers? They are all so beautiful but never become jealous of each other."

In her poem 'Main tainu pher milange,' contributed for 'Imroz', her companion for the last 41 years, she says:
"I will meet you again
Where? How? I don't know
Perhaps as a figure
Of your imagination
I will appear on your canvas
Or perhaps appearing as a mysterious line
On your canvas
Quietly,
I will keep staring at you."

During her lifetime, she published more than 75 books, including 24 novels, 15 collections of short stories, 2! 3 volumes of poetry, two biographies and a number of other works of prose.


Prof. Bhutto said Amrita Pritam was popular in Sindh because of her poem 'Aj aakhaN Waris Shah nooN.' She emerged as a Punjabi writer "who talks of the past like Sindhis."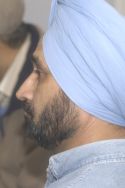 Ravinder Sahra, a leading poet from East Punjab, also praised Dr. Zaki and Amrita Pritam, and dwelt at length on their literary eminence.
APP--kr/
Pictures from APNA's Meeting on Amrita Pritam and Javed Zaki