By Ishtiaq Ahmed
December 3, 2019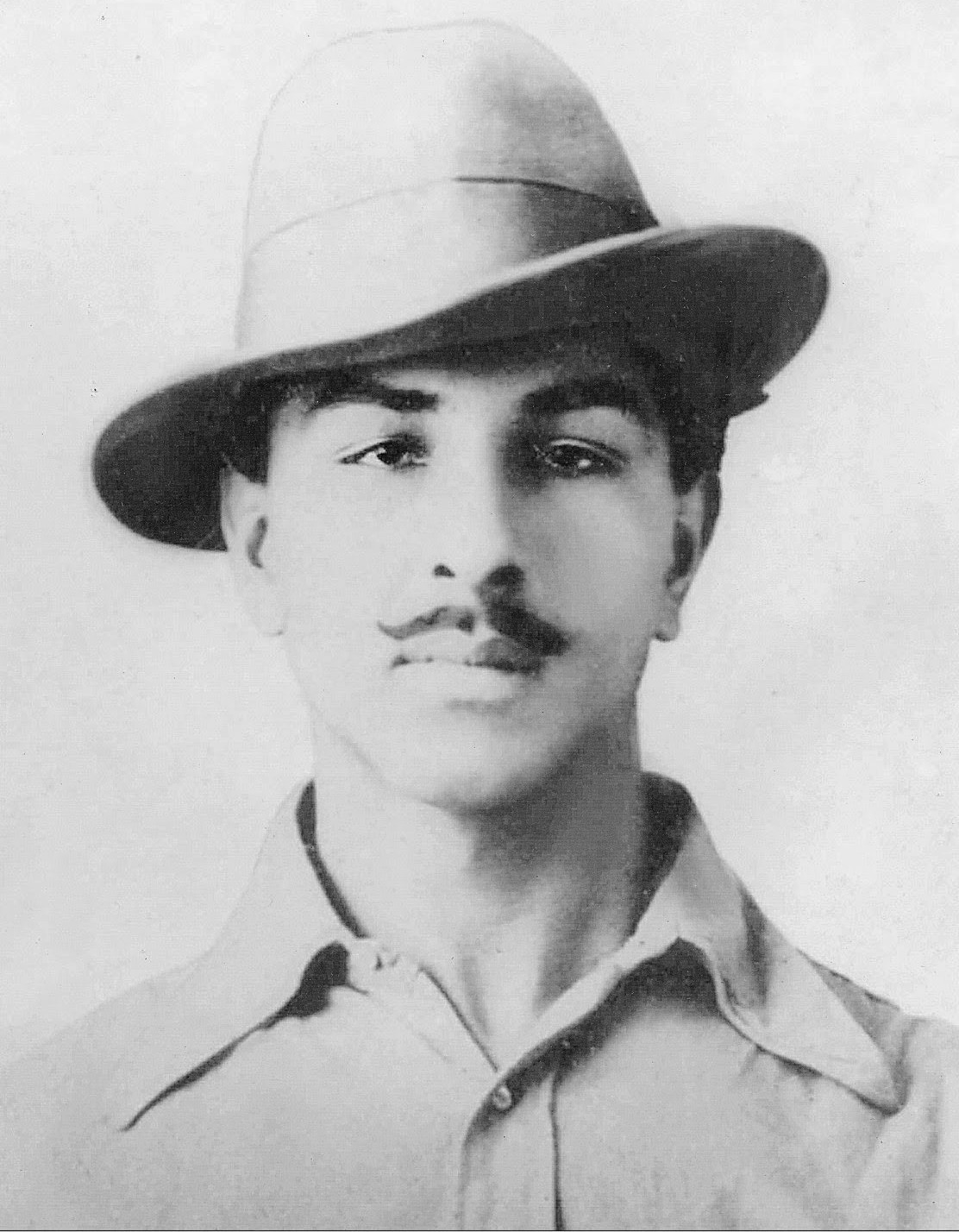 Why the Punjab could not produce a Gandhi, Jinnah or Nehru?
THE HANGING OF BHAGAT SINGH, RAJGURU AND SUKHDEV on 23 March 1931 in Lahore Jail.
The 1928 Simon Commission envisaged in the 1919 Indian Act to propose constitutional reforms on self-government, had no Indian representation. It was an all-white commission.
It divided Indian leadership into those willing to cooperate with it and those opposed to it. The Congress Party, a majority of Muslim Leaguers lead by Jinnah and the Hindu Mahasabha boycotted the commission while in the Punjab Sir Shafi, Allama Iqbal, several Hindu and Sikh leaders agreed to cooperate with it.
The Commission arrived in Lahore on 30 October 1928, where it was met by protesters waving black flags. Arya Samajist Lala Lajpat Rai who was closely connected to Hindu Mahasabha and others tried to prevent the commission members from leaving Lahore Railway Station. The local police force led by DSP Scott began beating the protestors. Lala Lajpat Rai, sustained head injuries from a baton blow. He expired on 17 November 1928.
The death of Lajpat Rai radicalized Bhagat Singh and some of his close associates. They decided to avenge Lala's death by killing Scott. However, on 17 December 1928, in a case of mistaken identity they shot dead instead assistant superintendent of police Saunders. This happened in front of the office of SSP police Kutchery Lines Lahore: across the road from GCU and near the Islamia College Civil Lines (formerly DAV College). As the assassins tried to flee from there, they were pursued by constable Chanan Singh. He too was shot dead. The murders were condemned by all leaders. Bhagat Singh and his associates went underground.
On 8 April 1929 the Visitors' Gallery at the Central Legislative Assembly in Delhi was packed with visitors. Bhagat Singh and BK Dutt were in the gallery. They threw two bombs near the treasury benches, which exploded with a terrific bang; only a couple of members suffered some minor injuries. Singh and Dutt were arrested. They shouted slogans against imperialism and asserted that they could have caused a carnage if they wanted but that was not their intention: they only wanted the deaf colonial government to listen to the grievances of Indians. Indian leaders across the board condemned the bomb attacks. Mohammad Ali Jinnah in his speech in the Assembly put the terrorism in a broader perspective:
'Mind you, Sir, I do not approve of the action of Bhagat Singh, and I say this on the floor of this House. I regret that, rightly or wrongly, youth today in India is stirred up, and you cannot, when you have three hundred and odd millions of people, you cannot prevent such crimes being committed, however much you may deplore them and however much you may say that they are misguided. It is the system, this damnable system of Government, which is resented by the people… remember, there are thousands of young men outside. This is not the only country where these actions are resorted to."
The Congress Party published several articles in support of the revolutionaries. Motilal Nehru and others came forward with legal aid. However, Mahatma Gandhi, who disapproved of violence, kept quiet. The daring action of the revolutionaries caught the fancy of the people and was reported in the press all over India. It radicalized many others and strikes, and other industrial actions proliferated.
The Government reaction was swift and severe. Bhagat Singh and many others were charged with sedition. Police parties carried out raids all over the country. Bomb factories were found in Saharanpur, western UP and other places. Those arrested were subjected to extreme torture and some broke down while others became informers and approvers.
THE FIRST JUDGE BEFORE WHOM Bhagat Singh and his comrades APPEARED was JUSTICE AGHA HAIDER. He ordered the police to take off their handcuffs and treat them properly. The police were beating them.
Justice Agha Haider was removed and another compliant judge was placed in charge of the case.
Because of the confessions obtained, Bhagat Singh Raj Guru and Sukhdev were charged with the murder of Saunders and Channan Singh. They were found guilty and sentenced to death.
Congress was under great pressure to take up their case with the government. Gandhi finally wrote a letter to Viceroy Irwin dated 23 March 1931 appealing for saving their lives, but the hangings were carried out the same evening in Lahore jail, whereas the original date of executions was to be 24 March 1931.
The viceroy later expressed surprise that, 'the apostle of non-violence should so earnestly be pleading the cause of the devotees of a creed so fundamentally opposed to his own'.
Nehru wrote in his autobiography:
'It was this sense of national humiliation that weighed on the mind of India, and when Lalaji's death came soon after, inevitably it was connected with the assault, and sorrow itself gave pride of place to anger and indignation.... Bhagat Singh… did not become popular because of his act of terrorism, but because he seemed to vindicate, for the moment, the honour of Lala Lajpat Rai, and through him of the nation. He became a symbol; the act was forgotten, the symbol remained, and within few months each town and village of Punjab, and to a lesser extent in the rest of northern India, resounded with his name. Innumerable songs grew up about him, and the popularity that the man achieved was something amazing .
It is important to note that Bhagat Singh and his friends themselves did self-criticism of their actions. They realized that revolutionary violence isolated from the mass of society would not serve the freedom cause. On the other hand, their actions convinced the Congress leaders that they should hasten the freedom movement.
It is important to underline that while in jail Bhagat Singh in 1930 wrote his famous tract, Why I am an Atheist. Bhagat Singh was not at all contemptuous of religion as such but argued that any belief or doctrine which divides human beings arbitrarily cannot serve as the moral and ethical code for those who want to liberate all people from the shackles of oppression.
In the legend of Bhagat Singh created by Bollywood in several recent films, no mention is made of Justice Agha Haider's bold stand against the colonial administration treating Bhagat Singh and his companions harshly.
More ironically, Bhagat Singh has been appropriated by the RSS as well as by Sikhs trying to present him as a prodigal son who was returning to the Sikh faith. I even heard a dear Sikh friend who professes Marxism that Bhagat Singh was letting his locks grow in true orthodox Sikh tradition!
(to be continued).
Picture 1: Bhagat Singh in western clothes and felt hat. This was when Bhagat Singh travelled incognito when escaping police detection.
Picture 2: Bhagat Singh in Sikh attire - nowadays the picture the Sikhs and RSS prefer to project.
Best Regards,
Dr Ishtiaq Ahmed
Professor Emeritus of Political Science, Stockholm University; Visiting Professor Government College University; and, Honorary Senior Fellow, Institute of South Asian Studies, National University of Singapore. Latest publications, The Punjab Bloodied, Partitioned and Cleansed, *(Karachi: Oxford University Press, 2012), won the Best Non-Fiction Book Prize at the 2013 Karachi Literature Festival and the 2013 UBL-Jang Groups Best Non-Fiction Book Prize at Lahore and the Best Book on Punjab Award from Punjabi Parchar at the Vaisakhi Mela in Lahore, 2016. And , Pakistan: The Garrison State, Origins, Evolution, Consequences (1947-2011), Oxford, 2013. I can be reached at:
billumian@gmail.com