By Bhim Raj Garg
Tribute to the Nightingale of Maha-Punjab on her Birth Centenary (DOB: 14 April, 1919)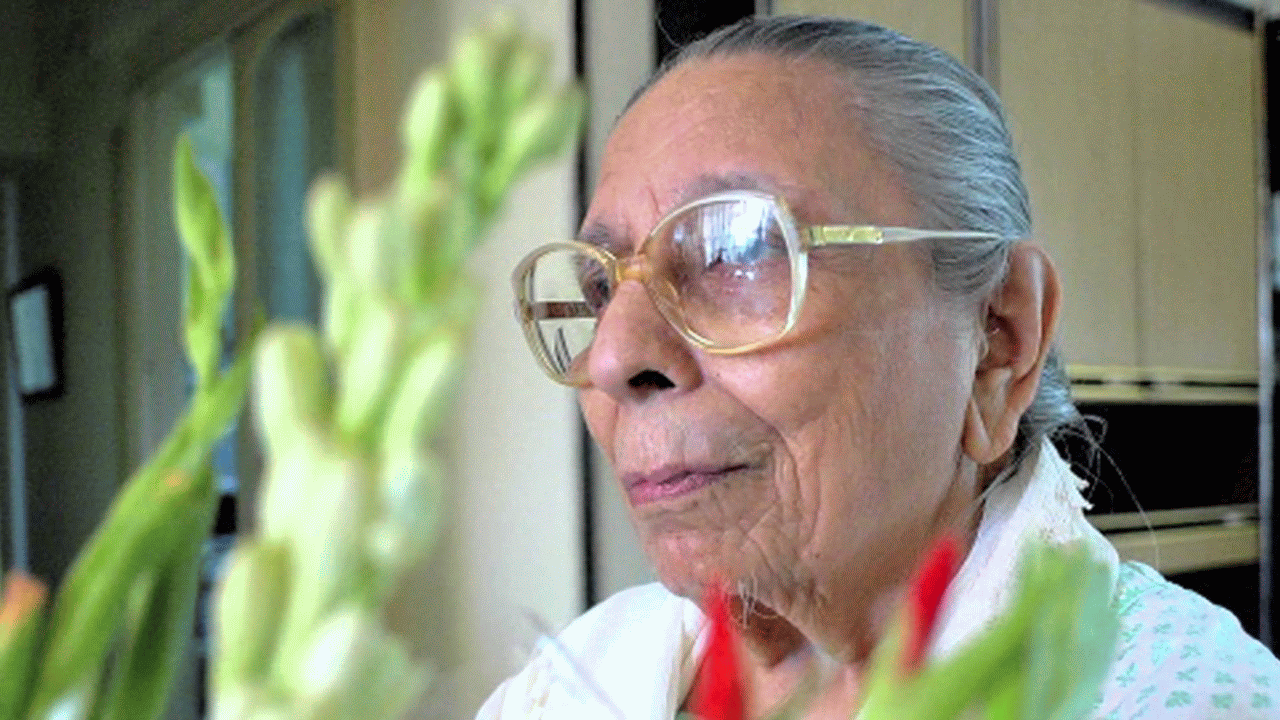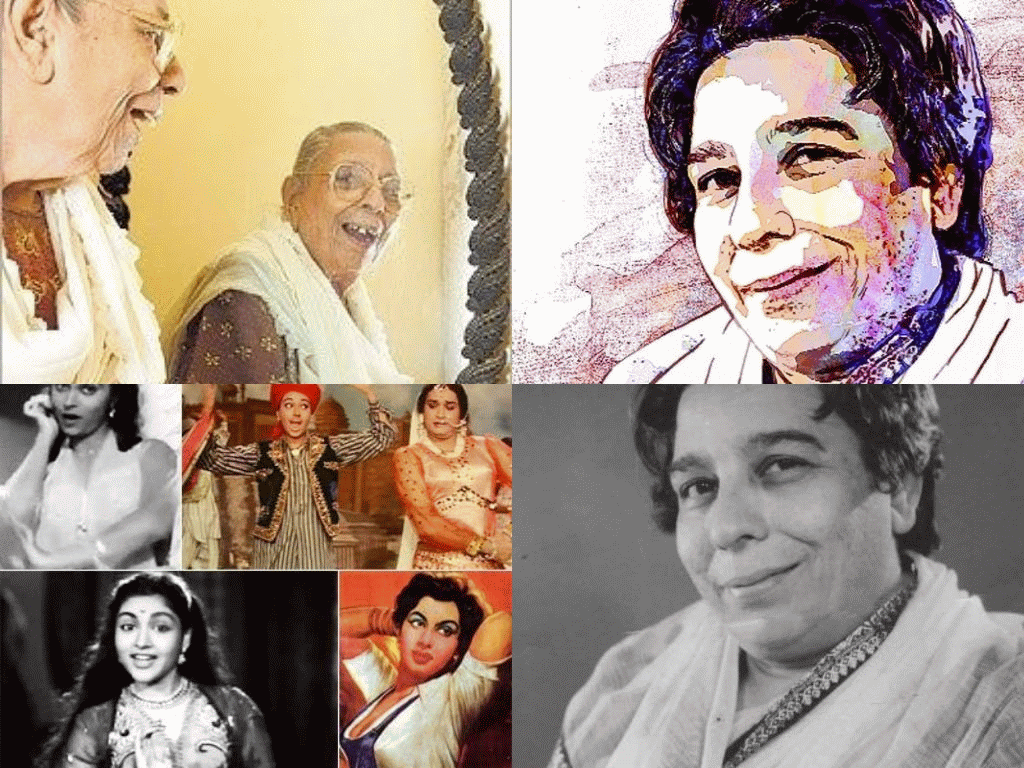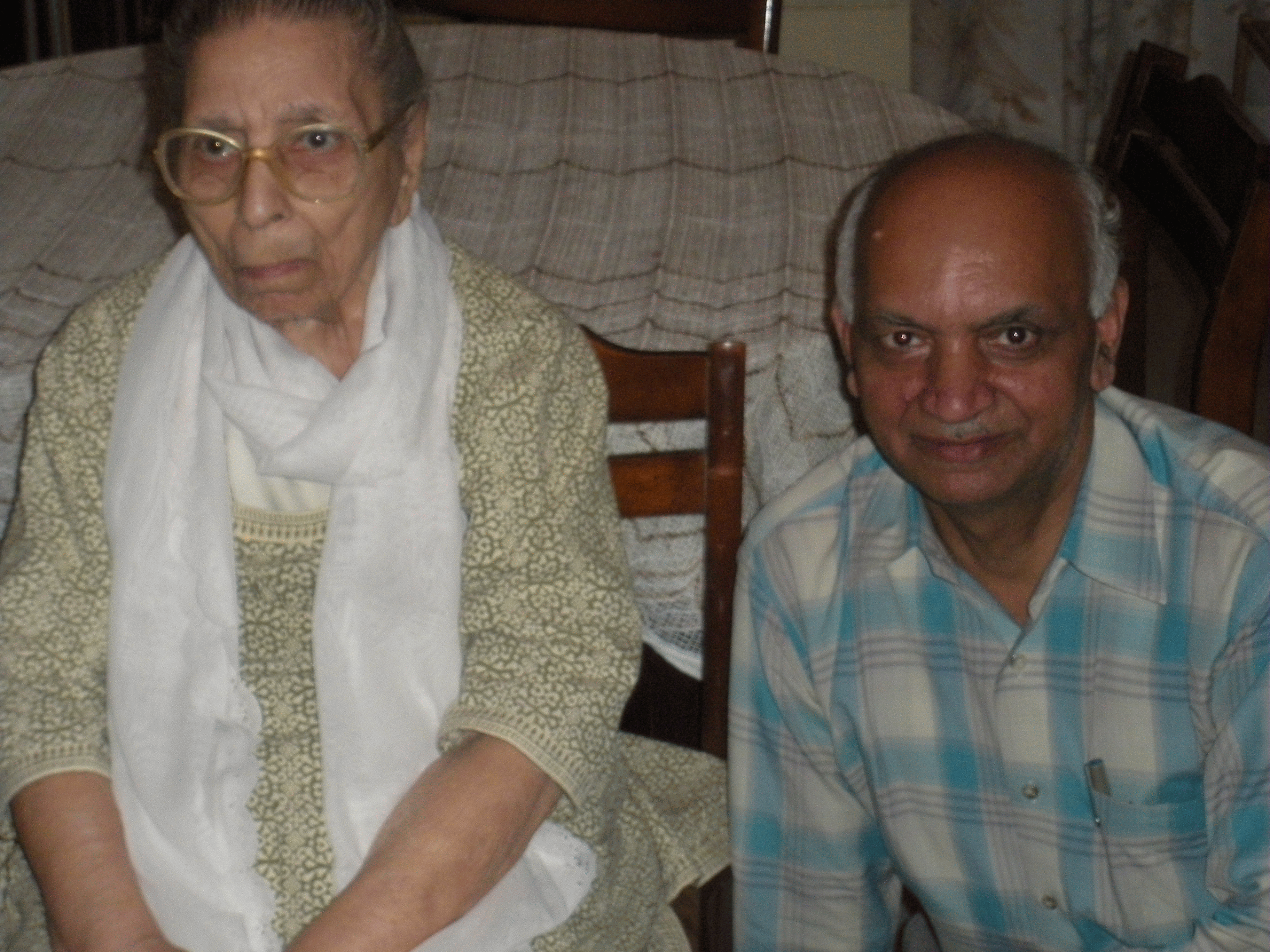 "What a voice, flowing like the rivers of Punjab..", exclaimed the famous music director O.P. Nayyar, for that sweet, clinking vocalist Shamshad Begum. She had a strong Punjabi folk accent, expression and abandon, an excellent command over rhythmic cycles with short intervals and a full throated, spirited voice with a rough but suggestive timber. A legend with a voice like liquid gold gleaming in the sun, she was one of the pioneer playback singers in Punjabi Cinema and the first superstar playback songstress of Indian cinema. The singing sensation from Lahore, an exponent in folk music, Shamshad captured the imagination of listeners with her mellifluous, crisp and deep voice. The present generation, however, visualise her a singer, who excelled in the rendition of mischievous, flirty and juicy songs. Her voice was like a temple bell and fans cocked their ears to gramophone reeling out the mischievous Kahin Pe Nigahen.. or the racy Meri Jaan... Sunday Ke Sunday or it could be Kabhi Aar Kabhi Paar or Kajra Mohabbatwala.
The vox that kept its face hidden like a fairytale princess bewitched the paramours of film music. I was lucky to have an audience with Shamshad Ji on 20 January, 2011 at her Hiranandani Gardens in connection with my project 'History of Punjabi Cinema'. As she wove all the pieces of her life starting from carefree childhood to the vagaries of Bollywood, the proposed half an hour meeting went beyond three hours. She told that she was born on 14 April, 1919 in Lahore and not Amritsar as misquoted by some columnists. Her father Mia Hussein Baksh was a contractor. Her talent for music was discovered early by her school principal. She hardly had any initiation into the realm of classical music. In 1934, she was married to a lawyer, Ganpat Lal Batto, who passed away in 1955. She was a big fan of K.L. Saigal and watched Devdas 14 times.
Her paternal uncle Amiruddin took her to Jien-o-phone Records Company for an audition. She rendered Sthaai and Antara of the ghazal 'Mera Yaar Mujhe Mile Agar…, Master Ghulam Haider instantly signed her for 12 songs @ Rs 12.50 per song, a big sum in those days. Her father reluctantly allowed her but with strict conditions that she would sing under veil and would never let herself be photographed. She spent few weeks learning the mannerisms of studio-singing from Masterji. Her first record was cut and marketed as the voice of 'Miss Shamshad'. Her repertoire included Punjabi folk, devotional songs and ghazal etc. In a very short span of time, she developed a popular appeal for her crispy, youthful and lively voice.
She sang 'Tere Poojan Ko Bhagwan...', but was shocked to find the name of singer as Radha Rani. The record company in its commercial wisdom didn't want to put a muslim name on a Hindu bhajan. Her first Punjabi song 'Hath Joda Pankhiya Da..' was a big hit and the company paid her six rupees in addition to her usual fee. She got an offer from AIR Delhi to sing, but she could not take up the assignment. In 1934, when AIR Peshawar came into existence, she started singing there. On 16 December, 1937 AIR Lahore commenced its operations and she reallocated herself to AIR Lahore. Her renditions of ghazals, nagme and non-film songs, composed mostly by Master Inayat Hussain and Budh Singh Taan, were directly broadcast. She got tired of singing her popular song 'Ik Baar Phir Kaho Zara…' on repeated requests by her gullible listeners. Due to her Jien-o-phone contract, she did a number of film versions only which are lost with the movies too.
Shamshad Begum made a debut as playback singer for the heroine Hemlata in Dalsukh Pancholi's Punjabi film Gul Bakavi (1939). She sang Ghuk Meri Kismat Saun Gayi.., Main Teri Tu Mera..., and Mahiya Ve Oh Aayian … composed by Master Ghulam Haider. In her next movie Sassi Punnu (1939), she rendered popular songs like Punnu Diye Murte.., Chunni Rang De.., Hoven Tu Chan Asmani.. and Sohne Desan Chon Des Punjab.. However, her song Kankaan Diyan Faslaan Pakkiyaan Ney.. (Yamla Jatt-1940) proved a phenomenal hit. Thereafter, she never looked back and gave playback in most of the Lahore made Punjabi films like Chaudhary, Dulla Bhatti, Sohni Mahival, Mera Punjab, Mera Mahi, Mangti, Sehti Murad, Patwari and Ravi Paar etc.
Master Ghulam Haider chiselled her voice akin to polishing of a diamond and introduced Shamshad as playback singer in Hindi film Khazanchi(1941). The addition of meaningless syllables like 'la la la' to the vocals enhanced the impact of abandon latent in her voice. Her song 'Sawan Ke Nazaare Hain… reverberated across the continent and the audience used to throw coins on the screen. She was established in the industry and sang for films like Khandan, Zamindar, Poonji, Nishani, Shukriya and Shirin Farhad etc. Shamshad originally sang 'Inhi Logo Ne Le Leena Dupatta Mora…(Himmat-1941), which was later sung by Lata in Pakeezah(1972).
In 1943, Mehboob Khan contracted her to give playback for Nargis's debut film Taqdeer. The film was a box-office hit and she was flooded with offers. The films like Humayun, Bairam Khan, Shahjehan, Chal Chal Re Naujawan etc. came to her kitty. In her early career, the trinity of 3G i.e. Ghulam Haider, Ghulam Mohammad and Pt. Gobind Ram composed great songs for her. In the 1950s another great trinity of Naushad, C Ramchandra and OP Nayyar arguably composed best songs for her. Naushad made Shamshad as his lead playback singer in 19 super hit films Shahjehan, Anokhi Ada, Anmol Ghadi, Babul, Mela, Dard, Aan, Jadoo, etc. There was no stopping of Shamshad's juggernaut and she went from strength to strength.
Her singing characterised by a nasal twang and ghazal-inflected folk style made her a favorite of the leading music directors of her time. Under their baton, she moulded her voice to sing songs of every mood. Some nuggets in the husky voice of Shamshad include: Naina Bhar Aye Neer…(Humayun), Baadal Aya Jhoom Ke… (Shahjehan), Dharti Ko Akaash Pukare... (Mela), Chandni Aayi Banke Pyar... (Dulari), Chup Chup Khade Ho... (Badi Bahen), Aana Meri Jaan Sunday Ke Sunday... (Shehnai), Mere Piya Gaye Rangoon... (Patanga), Ye Duniya Roop Ki Chor… (Shabnam), Milte Hi Aankhen... (Babul), Sayyan Dil Mein Aana... (Bahar), Boojh Mera Kya Naam..., O Le Ke Pehla Pehla Pyar…; Kahin Pe Nigahen… (C.I.D.), Kabhi Aar Kabhi Paar... (Aar Paar), Reshmi Salwar Kurta Jaali Ka… (Naya Daur), Teri Mehfil Mein Kismat... (Mughal-e-Azam), Meri Neendon Mein Tum…(Naya Andaz), and Kajra Mohabbatwala.. (Kismat) and many more still rule the charts in their remix avatar.
After partition, Shamshad Begum became the most sought after playback singer of Punjabi Cinema. Her block-busters included Lachhi, Posti, Chhai, Bhaiyaji, Koday Shah, Madari, Jugni, Vanjara, Bhangra, Do Lachhiyan, Balo, Vasakhi, Yamla Jatt, Billo, Jatti, Jeeja Ji, Dhol Jani, Pardesi Dhola, Pind Di Kudi, Laajo and Mama Ji etc. All these films became popular even beyond the boundaries and brought Shamshad Begum a name and fame. Some of her popular Punjabi film songs are: Meri Lagdi Kise Na Vekhi…(Lachhi), Ja Ve Bekadra.. (Chhai), Oh Vela Yaad Kar.. (Jugni), Main Taan Jatti Maluk Jihi.. (Vanjara), Batti Baal Ke.. and Rabb Na Kare Je Tu Chala Javen.. (Bhangra), Teri Kanak Di Rakhi Mundiya.. (Do Lachhiyan), Lamma Lamma Bajre Da Sitta.. (Yamla Jatt) and Gora Rang Na.. (Daaj) etc.
Her magnanimity, non-assertive nature and professional approach earned her the fond nickname 'appa' in the film industry. Unfortunately, her life became a series of generous gestures to the extent that sometimes composers used her to get a platform before moving on to other singers. Madan Mohan, who had beseeched her to sing for his debut film Ankhen, turned to Lata Mangeshkar, O.P. Nayyar, who just couldn't compose without her at one time (Aasman, CID, Aar Paar) focussed his attention on Asha Bhosle. When Lata heralded the advent of a new era in film music, Naushad took no time in dumping Shamshad. Shamshad boosted Chitragupta's career with success of Sinbad the Sailor (1952) but he too left her.
Shamshad tried valiantly to ward off Lata's onslaught and remained on the scene throughout the 1950s. But in early 1960s, her assignments started dwindling as the new generation of heroines preferred to lip sync in the voices of Lata/Asha etc. Her voice was as booming as ever, however, she was not getting the same vive during the recordings and she decided to quit. She bade her adieu with all time hit 'Kajra Mohabbat Wala... (Kismat-1968). However, many previously recorded songs for films like Raaton Ka Raja, Parde Ke Peechhe, Banke Lal and Ganga Maang Rahi Balidaan etc. were released later on.
In 1969, she appeared at Mumbai's Shanmukhanand Hall for the first time creating frenzy among her fans. Shamshad's shy persona stopped her from mingling with people and thereafter she went in oblivion. Although the thriving audio-video culture and All India Radio kept her voice alive.
In a career spanning three decades, Shamshad Begum has sung more than 1600 songs in Hindi, Punjabi, Tamil, Marathi, Bhojpuri, Rajasthani, Urdu and Pashto languages. Government of India conferred on her the third highest civilian Award Padma Bhushan in 2009.
Bollywood lost one of its most versatile singers, Shamshad Begum on 23 April 2013. Her death was the end of her four decades of reclusiveness. But the artistes like her never die and the music-web she created will continue to enthral the connoisseurs of melody for ages.
Bhim Raj Garg
157, Sector-45A,
Chandigarh-160047 (India)
Mo: 91+9876545157
Email: gbraj1950@gmail.com