By HARJAP SINGH AUJLA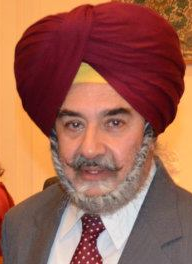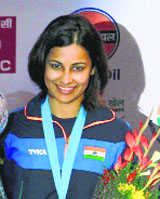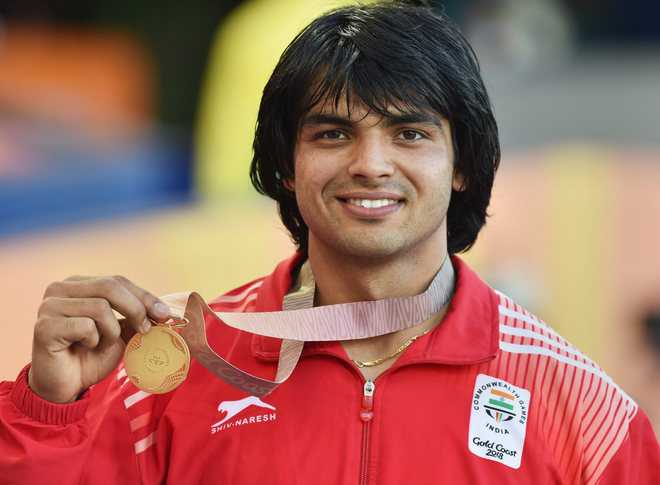 Myself and the other lovers of sports are extremely pained to see the free falling standard in track and field events in our native state of Punjab. The 2017 concluded Asian Athletic Meet in Bhubaneshwar has exposed the sorry state of track and field athletics in Punjab. Punjab had only six entries in the bloated Indian contingent. Some of the top Punjabi athletes, who have been neglected in the past several years, were competing under the colors of Haryana and they did well.
I have seen Punjab at the pinnacle of the nation in athletic events of all hues and colors. Our first world level Olympian was a long and triple jumper Dalip Singh, during the nineteen thirties and forties, who later rose to the title of a brigadier in the army. In 1948 London Olympics India was represented by long jumper Balbir Singh. In 1952 Helsinki Olympics, our best hope was shot putter Parduman Singh. In 1956 Melbourne Olympics, our entry into the triple jump event Mohinder Singh almost made it to the finals. 1960 Rome Olympics were the most successful for India in Olympic history. Our entry into the 400 meters sprint Milkha Singh just missed a bronze medal by a whisker. Our decathlete Gurbachan Singh Randhawa was doing very well in the guelling multiple discipline event, when a bout with high fever knocked him out of the competion. during the same Olympics, our ace walker Zora Singh finished the 50 kilometer walk event in eightth position. His compatriot Ajit Singh finished in the fifteenth spot. In 1964 Tokyo Olympics our entry into the 110 meters high hurdles event Gurbachan Singh Randhawa almost won a medal in pouring rain. He finished in fifth spot. All these entries were from the state of Punjab and India depended heavily on our athletes.
More recently in 2004 Athens Olympics, our top entries into the 4X400 meters women's relay event Manjit Kaur and Mandeep Kaur catapulted India into the final of the event. Eventually India finished in the seventh position, but seventh position in Olympics is no joke. Our throwers Neelam J. Singh and Harwant Kaur also not onlywin a medal, but earned a name for India.
Punjab's nosedive in athletics started quite recently, when even sports also became a subject of political favoritism. Every one in Punjab knows that the real nurseries of track and field events lie in the tall and broad shouldered youth of big time milk drinking places like Gurdaspur, Batala, Amritsar, Khadoor Sahib, Patti, Kairon and Ferozepore. But in the past, top class sports infrastructure was allotted to mediocre places like village Badal, Ghudda etc. Jalandhar is the nearest place for practice for the athletes produced by the above mentioned nurseries of athletics in Punjab, but infrastructure even in Jalandhar is crying for maintenance rupees. None of our track and field facilities are located in border regions of the state. Jalandhar, Ludhiana, Patiala and Chandigarh are the cities with athletics facilities, but they are all crying for decent upkeep.
During the last few days of the Premiership of Dr. Manmohan Singh, an amount of five and a half crores of rupees was sanctioned to the Guru Nanak Dev University in Amritsar for constructing a synthetic track in recognition for its excellence in track and field events over the last five decades, but soon after the new government took office at the Raisina Hill, this amount was withdrawn and diverted to the North East of India. We don't mind development of sports facilities in any part of India, but it should not be done at the cost of other deserving states. Since then this university is begging for money and there are no donors. Even this news of blatent discrimination was not carried by the media.
This is my request to the Punjab Government to build bare-bones syntheic tracks for track events with no seating capacity in places like Gurdaspur, Ferozepore, Batala, Khadoor Sahib, Kairon and Patti. The Guru Nanak Dev University in Amritsar , should get full fledged athletic tracks, because they host inter-state and inter-university events quite regularly. This should be the top priority of the Punjab Government
In 1984, P.T. Usha, a very skinny athlete from Kerala almost stunned the world, by coming close to winning an Olympic medal in the women's 400 meters hurdles event. But she did not lose heart and expressed her desire to produce other athletes like her. She requested her state government and the central government to build a sports academy equipped with state of the art equipment and facilities for her to groom national and international level athletes. Her request bore fruits and today her academy is churning out Asian, Commonwealth and Olympic level athletes. In the last edition of Asian Athletics, in which for the first time ever, India eclipsed power house China to second spot, some of her athletes did cover themselves with glory.
The railways have built a world class astroturf hockey stadium and coaching centre at their Rail Coach Factory in Kapurthala. This facility is producing very good results at the national and international level. Unfortunately it has not occurred to them to build a parallel synthetic athletic track in their sprawling campus. I am sure they will not regret their decision, if they take it. They are served by the same region, which is producing the world level hockey players for them. Hockey and athletics have similar requirements of physique. Well done India. Let us uplift Punjab too.
Australia hosted the just concluded "Commonwealth Games in Gold Coast Australia". The games were highly successful. Australia won the largest number of gold medals, followed by England. India won the third position with a total of 66 medals including 26 gold, 20 silver and 20 bronzed a highly creditable performance. Indian Punjab did poorly. And that is the way it is.
harjapaujla@gmail.com
Phone 98149 06024