The News : February 5, 2018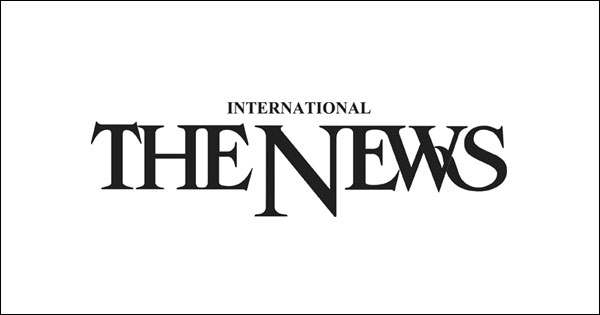 LAHORE: Speakers at a panel discussion on the book "The Punjab Bloodied, Partitioned and Cleansed" Friday said that the history of partition of India in 1947 had been distorted in both countries for nationalist purposes which amplified the religious intolerance in their societies.
According to a press release, eminent historians and academicians participated in the panel discussion organised by the Quaid-e-Azam Political Science Society of Government College University (GCU).
The book, written by Stockholm University, Sweden, Professor Emeritus Dr Ishtiaq Ahmed, sheds light on the events of Partition through the secret British reports and oral history. GCU Vice-Chancellor Prof Dr Hassan Amir Shah chaired the panel discussion which was also addressed by eminent scholars while Prof Ishtiaq Ahmed was also present on the occasion and responded to the quires of the speakers and the participants about the book.
In his remarks, Dr Yaqoob Bangash, assistant professor of South Asian History at IT University, Lahore, said a bloodied movement or process of cleansing society from minorities had begun at the time of Partition, but later it could never be stopped, and with a passage of time, it took the shape of a sectarian movement. He also highlighted the conflicts between the oral history and archival history of Partition.
Dr Ali Usman Qasmi of LUMS said the partition of India in 1947 resulted in the biggest forced migration in the history as some 14 million people altogether, including 10 million from Punjab, were forced to migrate. "It also resulted in the killing of one million Hindus, Muslims and Sikhs of whom 500,000-800,000 people were from Punjab," he added.
He also talked about the violence against women in 1946-47 and how that affected the women later on. "Though historians failed to narrate this violence, at least some masterpieces of Urdu literature have highlighted these experiences," he concluded
GCU Political Science Department Chairperson Prof Dr Khalid Manzoor Butt said use of religion in politics always led to intolerance. "It is evident from history that whenever religion is used in politics, it ends with violence and bloodshed," he added.
Prof Butt believed that the religious and sectarianism intolerance was the biggest threats to Pakistan and the Islamic world. He also said the government version of history had been taught by and large to the students in schools, colleges and universities since the independence.
Urdu fiction writer Dr Saima Iram and Punjabi literature critic Prof Dr Muhammad Saeed Khawar also addressed the event. Two witnesses of the Partition, Rana Muhammad Azhar Khan and Sheikh Hameed Ali Tanveer, also also shared their stories.
solidarity walk: Lahore College for Women University (LCWU) Friday organised an on-campus walk to support the struggle of Kashmiri people for their right to self-determination pledged under several UN Security Council resolutions.
Department of Political Science and Directorate of Students Affairs (DSA) jointly organised the walk. Vice-Chancellor Prof. Dr Uzma Qureshi, faculty members and students participated in the walk which culminated near the VC Office. Students were carrying placard bearing message that Pakistani and Kashmiri were like "one soul in two hearts".