By Vishav Bharti
Tribune News: June 23, 2017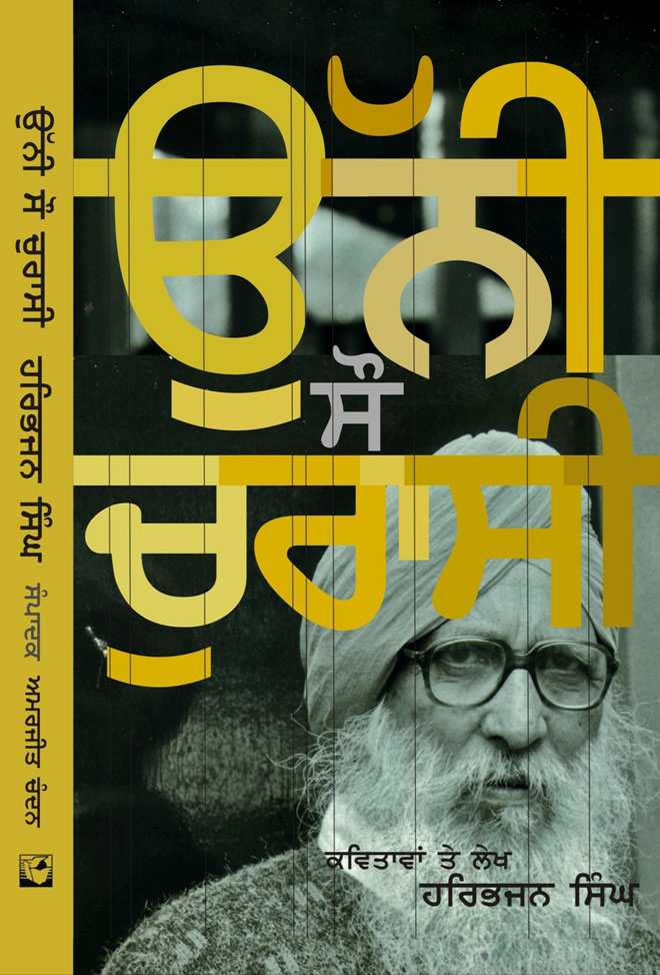 In obscurity for 33 years, a large body of Punjabi poet Harbhajan Singh's poems is finally in the public domain with a new book '1984' unveiled recently.
The poems revolve around Operation Bluestar and the anti-Sikh pogrom.
Delhi-based Harbhajan Singh was a prolific writer of more than 50 books and passed away in 2002. These poems, in which he squarely blames the forces behind the tragedy, are being hotly discussed in Punjabi literary circles. London-based Punjabi writer Amarjit Chandan has edited book and celebrated filmmaker Gurvinder Singh has designed the title. The book has 69 poems and also carries three essays.
After reading the poems, renowned linguist Harjeet Singh Gill said that unlike passionate, childish, idealist modern Punjabi poetry, there is extreme sensitivity in thought and language in Harbhajan's work.
"There is satt, santokh, sanjam in this discourse both at the manifest as well as at the imminent level...There is discernment, suffering, there is the tragic universe of body and soul but there is never an outburst of anger or passionate hyperbole," he said.
He called Harbhajan the most incisive Punjabi poet of the last century.
Chandan, who edited the book, called editing and introducing the book a great honour. "The scars of 1984 will forever stay on the collective psyche of Punjab. Only a great poet and humanist like Harbhajan Singh could squarely blame the forces that caused havoc to our homeland for almost two decades. They say history is the ultimate judge but poetry rarely does that," he said.
A line in one of his poems sums it up: "Na aseen Indira valey/na aseen Bhindranwale (We are neither with Indira nor Bhindranwale)."