By: Safir Rammah
The Dawn :05-02-06

There was a time in Lahore in the early 50s when publishing a Punjabi book, establishing a Punjabi organization of a few diehard Punjabi writers, bringing out a Punjabi magazine and other such activities, that are now considered as major milestones in the long struggle to promote the Punjabi language and literature, wouldn`t even cause a minor ripple in the Urdu-dominated literary scene of Pakistan. From those humble beginnings and against apparently insurmountable odds, Punjabi literature has reached a point where it now occupies a vast space of its own in Pakistani literature. As evident from Punjabi books and magazines published in 2005 that embody a wide array of literature, Punjabi is unmistakably on its way to become the major literary language of Pakistan.

A lot of credit for the progress of Punjabi literature must go to Punjabi magazines and their editors. These magazines, some of them with their own publishing houses, have evolved into small and independent institutions for the promotion of Punjabi language and literature. The editors of Punjabi magazines took it upon themselves to perform some of the language planning functions that in case of other established Indian languages were carried out by state sponsored institutions before and after partition. They have largely succeeded in resolving two important issues: developing the modern Punjabi literary vocabulary for prose writings that creates a balance among the competing demands of various Punjabi dialects, and developing a generally acceptable Punjabi script.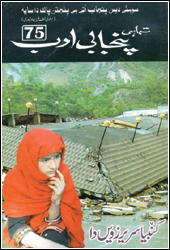 Although the tradition of prose writing in Punjabi goes back to at least Baba Nanak`s Janam Sakhis, modern prose writing in Punjabi grew much slower than in other major Indian languages. The main cause was the lack of teaching of Punjabi language in government schools and other forms of official patronization that were key to the development of modern prose in Urdu, Hindi and Bengali. In West Punjab, Punjabi magazines have played a crucial role in the development of modern Punjabi prose through the standardization of written Punjabi language and by creating a very large pool of talented Punjabi prose writers during the last 50 years.

Among the Punjabi magazines that were published in 2005, were: monthlies Pancham edited by Faaiza and Maqsood Saqib, Lehran edited by Dr Syed Akhter Hussain Akhter, Sver International edited by Jameel Ahmad Paul, Punjabi edited by Junaid Akram, Jannat edited by Shezad Faramosh, Mittar International edited by Asif Kamboh and Likhari edited by Iqbal Zakhmi; quarterly Punjabi Adab edited by Raja Rasalu, Perveen Malik and Zahid Hassan and bi-annual Khoj edited by Dr Shehbaz Malik. Monthly Pakheroo is the only children`s magazine in Punjabi that is published regularly. The monthly Jaag, a new magazine edited by Tariq Gujjar, is currently being published as a book series. Saanjhan is a bilingual Urdu/Punjabi quarterly magazine edited by Aziz Ahmad Mughal and Dr Khalid Javed Jan.

In 2005, after her passing away, Likhari, Saanjhan and Sver International published special issues on Amrita Pritam. They carried a number of articles about her along with large selections of her poetry and short stories. Sver International included Amrita`s complete novel, Pinjar, in its special issue. Likahri also published a special issue on Akram Qalandri, and Ghaneemat, an Urdu magazine edited by Zaman Kunjahi, published a special issue on Sharif Kunjahi.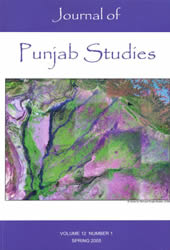 The Lehran Adabi Board, Lahore, published a book Lehran Behran with a large selection of critical articles on Punjabi language and literature that were published in the magazine Lehran from 1965-1967. Since some of the best prose writings in Punjabi have been published in Punjabi magazines over the years and may not have reached a large number of readers, Lehran Behran can set a trend for other Punjabi magazines to publish selections of articles and short stories from their previous issues.

Khoj, which is published bi-annually since 1979 by the Punjabi department of Punjab University, Lahore, is dedicated to serious research in Punjabi language and literature. Its latest volume, No 52, published a complete thesis on Symbolism in Punjabi Literature (Punjabi Adab Wich Alamat Nigari) by Nahid Sheikh. Another magazine worth noting here is the Journal of Punjab Studies which is also dedicated to research in Punjabi language, literature, culture and history. It is bi-annually published in English by the Centre of Sikh and Punjab Studies, University of California, Santa Barbara, USA. This magazine, that has been regularly published since 1994, maintains a very high academic research standard and attracts contributions by some of the best minds engaged in Punjab studies from around the globe.
---
Punjabi books and magazines published in 2005 embody a wide array of literature. Punjabi is unmistakably on its way to become the major literary language of Pakistan.
---
An autobiography, Sahwan Da Visa by Sharif Kunjahi, a biography, Ahmad Rahi: Baatan Mulaqataan by Ahmad Salim, and a travelogue, Navian Purania Yaadan by Prof Ashiq Raheel were among the most important prose Punjabi books published in 2005. Sharif Kunjahi`s autobiography is a groundbreaking book. It may very well become the pioneering work to encourage other senior Punjabi writers to pen their own autobiographies which is a genre almost totally missing from Pakistan`s Punjabi literature. Sharif Kunjahi`s book makes for a fascinating read for anyone interested not only in his life story but also in the history of the Punjabi movement in Pakistan.

Ahmad Salim`s book, although it is not a complete biography, covers many different aspects of Ahmad Rahi`s life that were shared and closely observed by Ahmad Salim as his friend and colleague. Prof Ashiq Raheel`s Navian Puranian Yadaan adds another chapter in the saga of 2002 Punjabi Conference in London. The detailed accounts of this debacle were published and heatedly debated by many of its participants in a number of issues of monthly Lehran. It was also covered in Jameel Ahmad Paul`s travelogue London Lahore Varga Ae that was published in 2003. Prof Ashiq Raheel, who stayed in London for more than a month and besides attending this conference visited many of London`s tourist attractions, has written his observations in a beautiful style.

While East Punjab has produced some of the best known short story writers in Punjabi, for example Prem Parkash, Dalip Kaur Tiwana, Amrita Pritam and Kartar Singh Duggal just to name a few, the writers in West Punjab have not lagged behind and the trend of writing short stories has been on the rise during the post-partition period. Besides a large number of short stories published in Punjabi magazines, three collections of short stories were also published in 2005: Salim Aftab Salim`s Chaaley Pyaraan De, Kanwal Mushtaq`s Kaghaz De Jahaz and Khalid Mahmood`s Theekriyan.

Suchet Kitab Ghar, a publishing house managed by Maqsood Saqib, editor of Pancham, has focused in the recent years on transliterations of important Punjabi books from Gurmukhi to Shahmukhi and translations of Punjab and Punjabi related books from English. Among such books published by Suchet Kitab Ghar in 2005 were: Punjab Utey Angrezan Da Qabza by Dr Ganda Singh, a well known Indian historian and founding editor of Punjab, Past and Present which is the only research magazine dedicated to Punjab`s history; Chaar Baghe Punjab by Ganesh Das Vadehra on the history of 19th century Punjab; Boldian Amaartan by Dr Naresh about the historical buildings of Punjab and Azad Aurat by Prof Kishan Singh.

Late Asif Khan had published a number of books under the auspices of the Punjabi Adabi Board on the social, cultural and political history of various districts of Punjab. That trend has continued in many different forms. In 2005, Rut Lekha publishers, managed by Zubair Ahmad, published Faisal Hayat Chaapa`s M.A. Punjabi thesis on the traditional system of punchait in district Jhang and surrounding areas. Karamat Mughal`s Punjabi Grammar was another important book published in 2005.

From the long list of Punjabi poetry collections published in 2005, some noteworthy books are: two anthologies of Ahmad Salim`s poetry Ek Udharee Kitaab De Betarteeb Warqay and Marian Nazmaan Mor Diyo; Pakhi, Jatak Te Rastaa by Abid Ameeq; Kaan Banere Sukan by Salim Shahzad; Dhukya Namaishan Weyla by Akhter Sheikh, Dhup Chaan by Iqbal Zakhmi, Tainun Deyan Hanjuan Da Bhara by Meraj Khalid; Chaar Chophere by Dr Saeed Ulfat; Umron Lammi Raat by Mehboob Sarmad; Main Taaroo Daryawan Daa by Sufi Khushee Muhammad; Patharaan Wich Akh by Akram Sheikh and Dukhaan Dee Barsat by Masud Chaudhry.

Two promising poets, Dr Shahida Dilawar Shah and Saleem Pasha, published their first collections of poetry in 2005. Ek Gawachi Shaam by Dr Shahida Dilawar Shah contains mostly small poems reflecting the social consciousness and emotional response to society`s ills by a poet of modern sensibilities. Saleem Pasha`s Wakh Hon Ton Pehlan also contains small poems full of pain, anguish and a deep sense of loneliness endured by a sensitive soul in the contemporary society. Saleem Pasha`s book is very nicely designed with graphics.

Iqbal Zakhmi`s Dam Dam Rehan Salam Madine is a selection of Naats by 40 different Punjabi poets. Dr Inamul Haq has presented the whole history and critical appreciation of Punjabi humorous poetry of all times in his book Hassedey Wassedey. It is a remarkable research work in this field. Besides a number of critical essays, the book contains examples of Punjabi humorous poetry of about 110 poets from the earliest period to modern times.

Suchet Kitab Ghar also brought out the Shah Mukhi transliteration of the complete poetry of Pash, the most famous modern progressive and left wing Punjabi poet. It is a much needed addition to the books of East Punjab`s poets available in Shah Mukhi or the Persian Punjabi script. Surprisingly, although Shiv Kumar Batalvi`s complete work was also published in the Persian script a few years ago, only a couple of Amrita Pritam`s more than 70 books have been transliterated so far.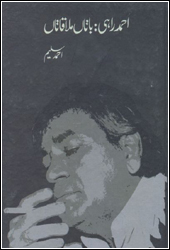 Among works on classical poetry, two small books of Hashim Shah`s poetry, Se Harfian and Shereen Farhad were published by Al Reehan Publishers, Lahore. Both books are edited by Syed Mumtaz Ahmed Hashmi and have been revised by Dr Nasir Rana. Also, the second edition of Najam Hussian Syed`s book on Heer Damoder, Akhat Kahani, was published by Rut Lekha publishers, Lahore.

Maqsood Saqib and Faaiza Rana edited and published two books of English translations of selected verses of Punjabi Sufi poetry: Hymns of Baba Farid Shakar Ganj and Hymns of Baba Nanak. The Markaz-i-Mazroof-i-Aulia of Auqaf department published Ma`ruf-i-Farida with translations of Baba Farid`s Punjabi verses in Urdu, English, Persian and Arabic by Dr Zahoor Ahmad Azhar.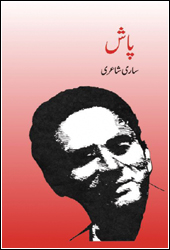 Prof Saeed Ahmad Farani added two more books to his popular Sufi Wisdom series of books: Sultan Bahu and Punjabi Folk Wisdom. By publishing 80-110-page small paperback books of selections of famous Punjabi Sufi Poets with translations in simple English and brief explanations at the cheap price of Rs25-30, Prof Saeed has tapped into the common man`s interest in the poetry of Sufi poets. He has so far published many editions of his books, totalling more than 135,000 volumes. Even more remarkably, some of these books have been translated in many languages including French, Russian, Spanish and Esperanto, and an Arabic translation is on its way.

Perhaps the most important work in English on Punjabi Sufi poetry in recent years are two books by Muzaffar A. Ghaffaar, which were both published in 2005, Shah Husayn: Within Reach (three volumes, 1,141 pages) and Bulleh Shah: Within Reach (two volumes). These books are the first installments of a monumental series of books, the Masterworks in Punjabi Sufi Poetry that Ghaffaar intends to publish in 27 volumes. Besides the translations in English, he has also provided very valuable detailed explanatory notes based on his extensive research on Punjabi Sufi poetry.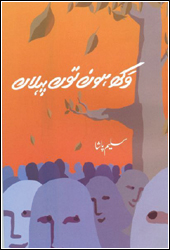 The Gandhara Hindko Board, Peshawar, under the chairmanship of Dr Zahoor Awan is becoming quite active in promoting the Hindko dialect of Punjabi. It organized a well attended World Hindko Conference in Peshawar and published a number of books during 2005, including: two anthologies of poetry, Sach De Deevey by Sabir Hussain Imdad and Kaalee Dhup by Farigh Bukhari; a collection of folk songs, Ganne by Sabih Ahmad and a collection of short stories, Do Athroo by Zafar Navid Jani.

Even a cursory review of the vast panorama of Punjabi literature published in 2005 leaves no doubt that Punjabi language is fully capable of taking its rightful place in Punjab's schools, government offices and media as the first language for any and all formal usage. Pervaiz Elahi`s government has already taken a few initial steps in that direction. It is time to finally allow Punjabi children to learn their mother tongue by introducing Punjabi at the primary school level in Punjab`s schools.