MOHAMMAD RAFI'S METEORIC RISE AFTER INITIAL HICK-UPS IN BOMBAY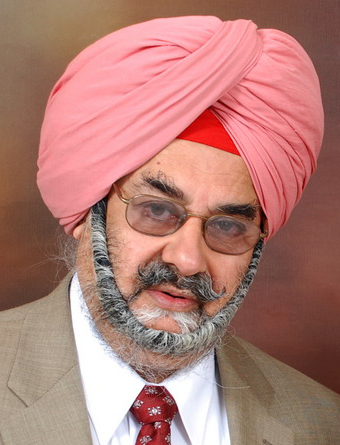 Harjap Singh Aujla
Mohammad Rafi was not a part of Master Ghulam Haider's contingent, when he moved from Lahore to Bombay in the end of 1943. But after receiving several calls from Bombay , Mohammad Rafi finally decided to leave Lahore for Bombay in 1945. While boarding the train in Lahore , he was seen off by hordes of hugging and emotionally charged friends and relatives, but in Bombay there was no such scene. Hardly anyone turned up to receive him. This was a big cultural shock, but Mohammad Rafi was too cool to be agitated by such incidents. He had come to Bombay with a promise, which he had to fulfill at any cost.
Mohammad Rafi sang a couple of film songs in 1945 in Bombay , but due to poor name recognition, these songs did not help him much. However he was paid a lot better. All India Radio gave him rupees twenty five for a whole day of singing in Lahore, but in Bombay he was paid, during those days a whopping sum of rupees three hundred per film song. In order to make both ends meet, he sang privately too in "Mehfils", among the Punjabi community of Bombay .
Mohammad Rafi's first big break came late in 1946. Shooting for a Dilip Kumar Noorjehan starrer block-buster film "Jugnu" was started in 1946. This film was directed by Sayyed Showqat Hussain Rizvi and its soul stirring music was composed by Feroze Nizami on the lyrics contributed by Tanvir Naqvi. All at one or the other time had moved from Lahore and other parts of Punjab to Bombay . By this time Noorjehan had already established herself as the leading female film singer. Her competitor was another actress singer Suraiya. Both hailed from Lahore district. Mohammad Rafi was from the neighboring district of Amritsar.
Noorjehan was extremely jovial and witty. She was known to give tough time to her competitors and co-singers. Strongly built, but petite in height, Noorjehan was already in the sound recording studio for the recording of a duet. She was expecting G.M. Durrani to be the other singer. But Feroze Nizami had a better option. Feroze asked Mohammad Rafi to come for rehearsal. When short simply dressed Mohammad Rafi arrived in the studion, Noorjehan erupted into a loud laughter. Being still new in Bombay and pitted opposite a star singer Noorjehan, Mohammad Rafi got nervous. Noorjehan smilingly asked Mohammad Rafi "So little chap you have finally come to Bombay , welcome, welcome, how were things in Lahore ?". A nervous Mohammad Rafi remarked "Things are not bad in Lahore , every one over there was missing their baby Noorjehan. On hearing this instant reply from otherwise a quiet man, everyone in the studio erupted into a loud laughter. Most of the members of the orchestra were of course Punjabis. Mohammad Rafi tried his best in rehearsals, but he was under a complex that he was singing opposite a star. When the recording of the duet song "Yahan badla wafa ka be wafayi ke siwa kya hai" was completed, Mohammad Rafi had doubts about his performance. He wanted a retake, but the music director said it is fine.
When the film was released in 1947, this very duet became the best selling song. This gave the necessary break to Mohammad Rafi and from then on he never looked back and went from strength to strength. Mohammad Rafi's price tag per song recording jumped to rupees five hundred, the same as Noorjehan's.
After the release of film "Jugnu", Mohammad Rafi became a much sought after playback singer. Ghulam Haider was composing music for another block-buster film "Shaheed". Surinder Kaur was its leading female singer, but one song sung by Mohammad Rafi "Watan ki raah main watan ken au jawan shaheed ho" became so popular that Mohammad Rafi became a household name. This song was recorded in 1948 and released during the same year.
Born on April 11, 1904 the reigning male singing star K.L. Saigal died on January 18, 1947 at the age of forty two. Like a "Banyan" tree K.L. Saigal was larger than life, no other singer could grow to potential under his shadow. Being trained in Calcutta , K.L. Saigal's style of singing had the tinge of semi-classical musician with a Bengali finesse. But Mohammad Rafi's style was a lot more flexible and suitable for every actor. G.M. Durrani was another Punjabi singer, who in years was senior to Mohammad Rafi. The top slot left open by K.L. Saigal's demise took some time to be filled.
Pandit Husnalal rehearsing a tune with Muhammad Rafi
A lot of music directors came forward to groom and polish the singing skills of Mohammad Rafi. Among the foremost were Shyam Sunder (an import from Lahore ), Pandit Husnalal Bhagatram (another import from lahore ), famous drummer Ustad Allah Rakha (originally of Gurdaspur district) Naushad Ali from U.P. and Sajjad Hussain. In fact once Sajjad Hussain asked Mohammad Rafi to sing "Heer Waris Shah" for him. Mohammad Rafi sang it with typical Amritsari slang. Sajjad composed its tune in his own inimitable style. With a lot of effort Mohammad Rafi mastered the new tune, but the end product was great.
Pandit Husnalal offered to train Mohammad Rafi into a top notch film singer. When Husnalal Bhagatram started their career as a duo of music directors in 1944, they depended thoroughly on the seasoned voice of Zeenat Begum a discovery of their elder brother Pandit Amar Nath. But during the late forties much shriller female voices started dominating the film scene. Amongst men Mohammad Rafi was senior in years to Mukesh and Manna Dey. Talat Mahmood had started earier than Mohammad Rafi in 1941 in Calcutta . But in Bombay Talat Mahmood came a couple of years later than Mohammad Rafi.
When the opportunities came Mohammad Rafi pounced on them. Then came August 15, 1947 . What Mohamad Rafi observed will be covered in the next issue?
harjapaujla@gmail.com